In this guide, we cover everything you need to know with your new Amazon fire tv stick or if you are thinking of purchasing one.
What Does A Amazon Fire TV Stick Do And Why Should I Buy One
The fire tv stick was unveiled in the year 2014 and came out as the 1st Generation and was one of the best-selling media stick devices running on android and fast forward 5 years and it is still a force to be reckoned with and definitely in the top 3 best android media sticks out there.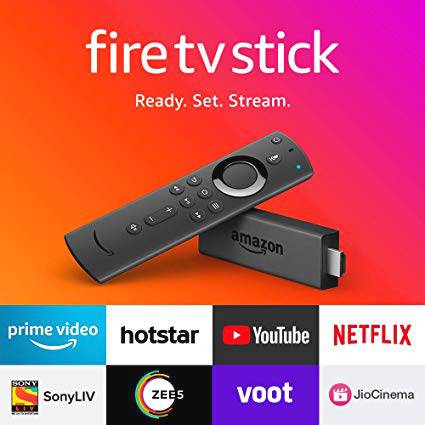 If you have not heard of them or have your friends sing there praise they are a neat and compact plug and play media stick that acts as a smart TV but a lot smarter and it simply plugs into your existing LCD TV in a spare HDMI slot SIMPLE.
There's a variety of things you can do on the amazon fire tv stick from watching IPTV but you must have a subscription from a provider such as ourselves which you can buy by clicking here then following one of our guides on our blog section.
Another popular app is Smart IPTV which you can see our guide on How To Install IPTV On Amazon Firestick (Updated 2021) to install the app on your amazon firestick.
You can also watch your favourite Netflix show to watching videos on Youtube or the latest music from your favourite music streaming service.

Not only can you watch or listen to whatever you want you can also have apps on it as you would on your smartphone and even play games on it both for children and adults even with a Bluetooth controller pad to get eh most out the games.
But that's not all it does many great things and has hundreds of native apps to keep you busy for a long time but another little secret with the amazon firestick is that you can do what is called sideloading which means to put apps on yourself that you can download from online through the firestick and this can be nearly all android apps you can get on your phone and more great apps so this is a big bonus with them.
See our article on How To Fast Forward Ad Rewind IPTV Using All Apps.
What Types of Amazon Fire TV Sticks Are On The Market
There is only one actual amazon fire tv stick and it keeps getting updated every year with the latest one being a third-generation (4K Model) meaning its had 3 upgrades to its design and software and more. From the 2nd Generation onwards you have had the capability of talking to the remote with Amazons Alexa which helps you navigate a lot smoother and faster.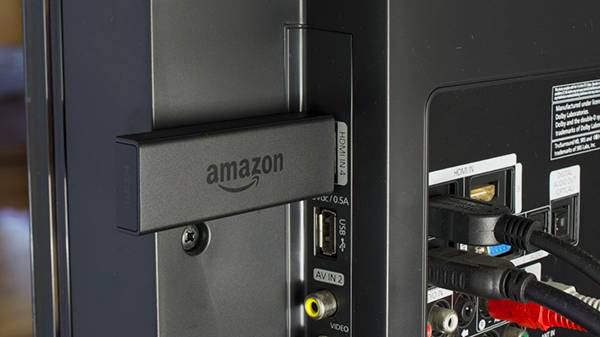 But there is also the amazon fire tv box which is an even better media device box as its more powerful with better CPU, RAM so makes it slightly faster but its bigger and does not plug in your TV so many people decide to go for the firestick for its small and discreet form-factor and it can be well hidden unlike the big fire tv box but if you don't mind having an extra box on your TV stand then its not a bad choice if your after slightly more power but the firestick is fully capable of handling most task.

See How To Download, Install And Watch YouTube Kids On A Roku TV Stick
Easy Way To Set Up The Amazon Fire TV Stick
The firestick is very easy to set up in the box it will come with
The Firestick
Power Cable
An Extender (in case your TV is mount against the wall)
Manual Guide
x2 AAA Batteries
The way to set it up is simple you just need a TV with an HDMI socket spare and a power source nearby to plug the power in.
See How To Use The STB HDMI Port On Your Smart TV Correctly
Let's say you don't have a power sock nearby you can get away with using the USB socket on your TV if you have one to power the fire tv stick but its best to power using the supplied power lead if you have a plug socket close by.
Once you have plugged your fire tv stick into the TV and powered it on setting it up is very simple just follow the step by step guide it has on the tv once the stick starts its just basic things like connect to home wifi and add your Amazon account or create one if not through the stick very basic stuff.
See our article on How To Download And Install SoundCloud On Firestick
Now let's get to the juicy stuff of what you will want to do first and get the firestick running like a dream.
You will want to download your best entertainment apps such as Netflix, Youtube, Spotify, BBC iplayer and that if there are not already pre-loaded on the stick.
Then you will want to get it all ready to watch any premium channel you can think of and more with something called IPTV which has all the best channels from around the world at your fingertips this is easy you can follow our guide here on
Installing IPTV on a firestick
Remember once you have installed the IPTV app you will need to get a subscription for it which you can see our subscription prices and then choose a subscription package then you will be all up and running with the best IPTV for the firestick and the number one reason many people love firesticks.
What Else Can My Firestick Do
Apart from what we mentioned above, you can mirror your smartphone to the TV while your older aunt Margaret decides to show the kids photos all day at Christmas so its best to not tell her about this function.
You can also ask Alexa questions which are Amazon's version of Siri (iphone) and Google Assitant (android devices) This is good as you can ask it questions or when is the next football match of your favourite team and other cool things be creative.
Looking to use STB emulator to get the mag box experience then see our guide on How To Setup STB Emulator on Android
Not only this you will find lots more uses for it and can even unplug it easy and take it anywhere in the world due to its small form factor and portability and it will work fine in any country as well just make sure the internet speed is above 3Mbps or you may struggle with a few of the apps streaming flawlessly.
We recommend you use a VPN if you plan to install Kodi on the firestick which is above the scope of this guide. You can see how to install one of the best VPN's around using our Firestick VPN Guide which will then allow you to stay safe if you do decide to install Kodi.
Conclusion
With everything above that is all you need to get the best out of your fire tv stick with great IPTV services and your favourite entertainment apps if you enjoyed this guide and it helped be sure to give it a share.