With IPTV being the best thing for your firestick and having all the premium, national and local channels you won't really need to look for free channels especially using our IPTV service here but there may be times when you want to use apps so in this article we will cover what channels you can get for free on your firestick or fire tv.
Before we into the different types of channels we would say the amazon firestick is the leader in home entertainment when it comes to streaming and is one of the most used devices for streaming IPTV and channel-based apps.
If you don't have a firestick we highly recommend you purchase one due to them being easy to use, intuitive, portable, and easy to hide behind your TV.
Click The Image Above To Save 82% OFF A VPN
A VPN is great to be able to easily switch countries to get access to every channel app mentioned below for your firestick or fire tv and another bonus is you will avoid getting your bandwidth throttled on peak times with your internet provider meaning you can watch everything without no issues such as freezes and pauses.
Torguard is one of the best VPN providers for the amazon firestick due to them allowing a dedicated IP that works on the firestick, unlike all other VPN providers who don't have this functionality built-in their firestick app or android app. The dedicated IP allows you to not be pooled in with other traffic offering you full speeds and no having the VPN IP range banned.

The Best Free Channels For Your Amazon Firestick
Tubi
Tubi is a great app as they have teamed up with the likes of Starz, Paramount, Lionsgate, and more so have some of the leading TV shows you can watch live including live sports, movies, and more.
The app is close to replication cable TV and has close to 200 channels for you to pick from.
See How To Cancel Paramount Plus On Firestick
Xumo TV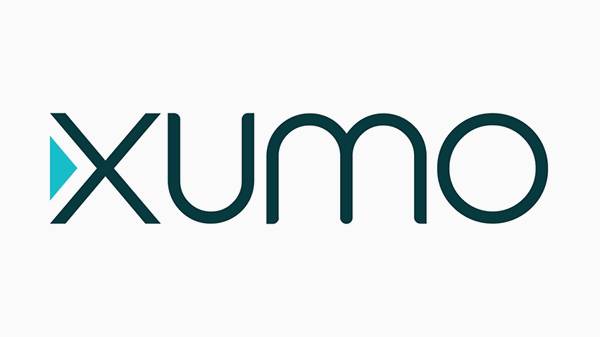 Xumo TV has a host of channels boasting almost 200 cable-type channels which will allow you to catch a lot of live sport, movies, tv shows, and even video on demand.
Get The Best Romanian IPTV Using a M3U URL now

IMDB TV
You may be thinking "Wait! IMDB is normally a source online to get information about tv shows and movies" well you would be right but what you may not know is they have an app and also a channel within the app named IMDB TV where you can watch all the latest movie trailers, behind the scenes, upcoming TV series and more.
The app is a great way to keep your finger on the pulse for the hottest new releases and upcoming movies and tv shows.
FilmRise True Crime
This is a great app for all you people who like to watch suspenseful type tv shows and other shows which are comparable to the Investigation Discovery channel.
This would satisfy the needs of any True Crime fans and the bonus is its free to watch.
See How You Can Use VLAN And IPTV Together.
Freeform
Freeform is a great app that is like a free Netflix and they keep things spiced up changing schedules frequently and running fun months such as Animated August showing classic animated movies.
Just some of the classics you can watch for free are the comedy movie Big Daddy or the aminated movie collection of Kung Fu Panda.
The app also has many classic TV shows you can watch such as The Hunger Games and Twilight.
Now we have finished with the best free channels lets move on to the premium type channel apps.
If you miss hesgoals then check out many alternives to Hesgoals live streaming website
The Best Premium Channel For Your Firestick
DirecTV Now/AT&T Now
You may remember DirecTV which changed to AT&T Now which is one of the leading cable providers with plenty of the hottest channels to catch live channels, live sports, movies, tv shows, and more.
This great app will give you access to over 120 premium channels while allowing you to record 20 hours of them for free in a cloud-based service so no need to jam up your storage on the firestick.
This is especially good for when you are out of the house as you can set up your firestick to record a show you don't want to miss while you are busy.
See How To Watch USFL On DirectTV
Sling TV
Sling TV offers many live channels which include news, sports, kids, and more. It doesn't offer the most range of channels such as an IPTV subscription would using Strong IPTV but it has quite a few channels for you to watch.
Netflix
While we thought we would throw in an honorable mention for the powerhouse that is Netflix it does not have channels but you can catch great content on the platform from Documentaries, TV shows, and of course Movies.
Best Kids Channels For Your Firestick
PBS Kids
This app is the same as the channel so will keep your kids entertained and have some fun educative material for them as well. Plus it's free so you can't argue with that.
GoNoodle
This app is based around education for your child which will keep them entertained and even can involve teachers or family getting involved with this so has a good level of interaction.
Nick Jr
Nick Jr is a great pre-school channel that now has its own app so you can catch the likes of Blue Clues, Peppa Pig, Paw Patrol, and over 22 more cool shows.
The app is mostly free but does have a premium service where you can sign up to be able to watch some of the shows.
Pokemon TV
That's right if your kid is a pokemon fanatic there is a whole dedicated app that has all the episodes and movies to keep your little one watching for hours on end.
This app is also free but it will also be worth signing up to a free account on the app which gives a better viewing experience because this allows you to have watch history and more.
Best Local Channels
With local channels, these are the type of channels you would pick up from your home on an antenna instead of a cable box.
So these channels below all have apps
CBS

BBC

PBS

Fox News

ABC News

The Weather Network

USA Today
Keep in mind many of the premium apps mentioned above have these channels but a full IPTV subscription from us has all local channels and local premium channels making IPTV the best for live channels and movies on demand.
See How To Install Free Cable TV On A Firestick
Best Fitness Channels App
With many of us being ordered to stay indoors while this pandemic sweeps the nation it's good to keep our bodies in shape as we certainly can't go to the gym and who wants to with the Rona roaming around.
Beachbody On Demand
You may have seen Beachbody around with its advertisements it is a big network that is one of the leaders in home workouts.
This app will deliver some great home workouts for you to stay busy but this is a premium app so will cost but does have a generous 14-day free trial you can use.
YogaTV
Now, who couldn't do with a bit of Yoga to keep flexibility and calm. This app will cater to any skill level whether you're a beginner or yoga master.
The app is free and will have practices ranging from 30 minutes all the way to 2 hours.
NEOU
NEOU is a cool little fitness app that incorporates many different fitness routines from boxing, cardio, mobility, and yoga this app has all types of exercises and classes.
This app is a premium app but does offer a 30 day trial and good deals for the year subscription after.
Best Educational Channels
NASA
If you enjoy anything NASA this channel app is a must with its on-demand content and live streaming of the space this will keep you entertained for a good while.
TED TV
If you like watching TED talks then this app is for you and if you don't know about TED talks it's worth watching if you are interested in inspirational and motivational talks or talks to do with bettering your career and gaining more success in life, whatever field this may be in.
We hope you enjoyed our guide on what channels you can get on your amazon firestick for more great content make sure you subscribe to our email to receive new content and more.
Don't forget to give this a share if it has helped you with some new free channel apps.
Related Articles:
What Exactly Is A IPTV Provider
What Is A Seedbox And How To Use Them
IPTV Resellers Banned From Reddit