We have put together this article to show you what the differences are between the different models of the amazon fire tv sticks as we know sometimes it can be confusing due to the many different generations they have been of the amazon firesticks.
1st Generation Amazon Fire TV Stick
The 1st generation fire tv stick came out in 2014 and it was good but basic as didn't have the best power so CPU and Ram but it still performed quite good. It also didn't have Alexa built-in so you will notice there is no microphone button on the remote to press to access the built-in Alexa.
Here is a picture of the 1st generation firestick below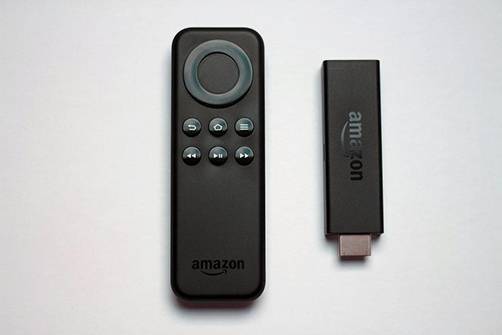 You will see the 1st generation firestick has now been discontinued so it's hard to get hold of and is rather slow so no need to worry about this firestick as all the preceding ones are far better.
We cover everything you need to know about Alibi Freeview TV
STRONG IPTV TIP: Prior to venturing down this path, it's important to understand that these third-party applications haven't been vetted by a trusted source.

This is why we suggest always using a VPN which will encrypt your connection to the Internet when using these various streaming APKs and add-ons.
2nd Generation Amazon Fire TV Stick
Notice: Now before we go any further we would like to say any stick above 2nd gen works great with our IPTV which you can purchase HERE and also you can follow our guide here to install our very own free IPTV app which is customised for the firestick.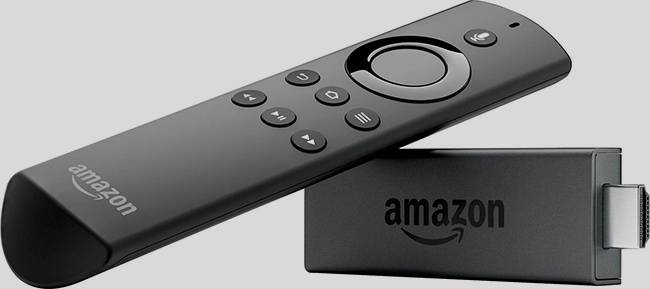 In the year 2016 so exactly 2 years after the 1st gen then 2nd gen firestick was released which had a good boost in performance and an upgrade to the RAM and CPU making using this stick a smooth experience.
The main difference as well you can physically notice compared to the 1st gen is this 2nd gen stick has a slimmer and better design remote with the microphone button at the top allowing you to use Amazons Alexa function which is good.
Check out our guide on what to do if your firestick gets hot
If you have a second-gen firestick there is no need to upgrade as its a very good stick with the next one up the third generation just being slightly faster and being 4K but if you do not have a 4K we suggest staying with this stick for the time being.
See What The Difference Is Between Smatv And IPTV

3rd Generation Amazon Firestick
Then came along the 3rd gen firestick which is called the 4K version and was released late 2018 and is the newest and it is 4K capable for anyone with good internet speed and a 4K TV.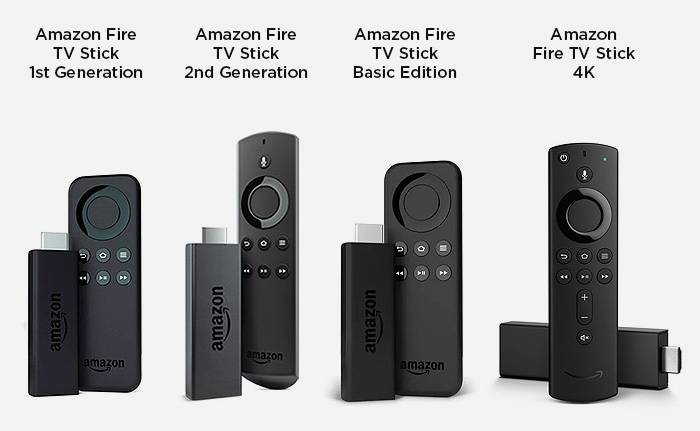 The main differences are the actual stick is slightly bigger and it has volume controls on the remote which the other generations do not have so that's how you can easily tell if you have the latest generation fire tv stick.
To be honest any of the main retailers who sell amazon fire tv sticks will now have the latest generation for sale with the older ones being harder to get hold of unless you buy them second hand but the new-gen is the best if you are looking to buy firestick in general.
International/Basic Firestick Version
Then there is a version which is a second-generation fire tv stick but looks the same as the 1st generation firestick but has the same performance as the first generation firestick.
Unfortunately, this international version does not have Alexa or a microphone button on the remote as it100% looks the same as the 1st gen but with more power.
If you live outside the UK, USA, Some EU countries then you will find you can only get this firestick from your countries amazon with it being the international version.
Learn how to install IPTV on your firestick with this guide on How To Install IPTV On Amazon Firestick (Updated 2021)
Conclusion
You will find all firesticks work well with all apps and especially IPTV so no need to worry if you have the 1st gen back from 2014 as long as everything is working fine then no need to upgrade unless you want a much faster 4K 3rd gen firestick.
All firesticks work great with our IPTV and also other apps such as Kodi, Netflix, Youtube etc.
If this guide has helped in any way then don't forget to give us a share…