If you own an amazon firestick you know how versatile it can be and the many cool things or hacks you can do with it but if you don't know them all we have put a guide together on the top 21 useful firestick hacks to help you get the best from your amazon firestick.
Just some cool hacks are how to use Bluetooth devices with your firestick, download third-party apps, control your firestick with your smartphone, and many more hacks included in this guide.
Control Your Firestick With Your Smartphone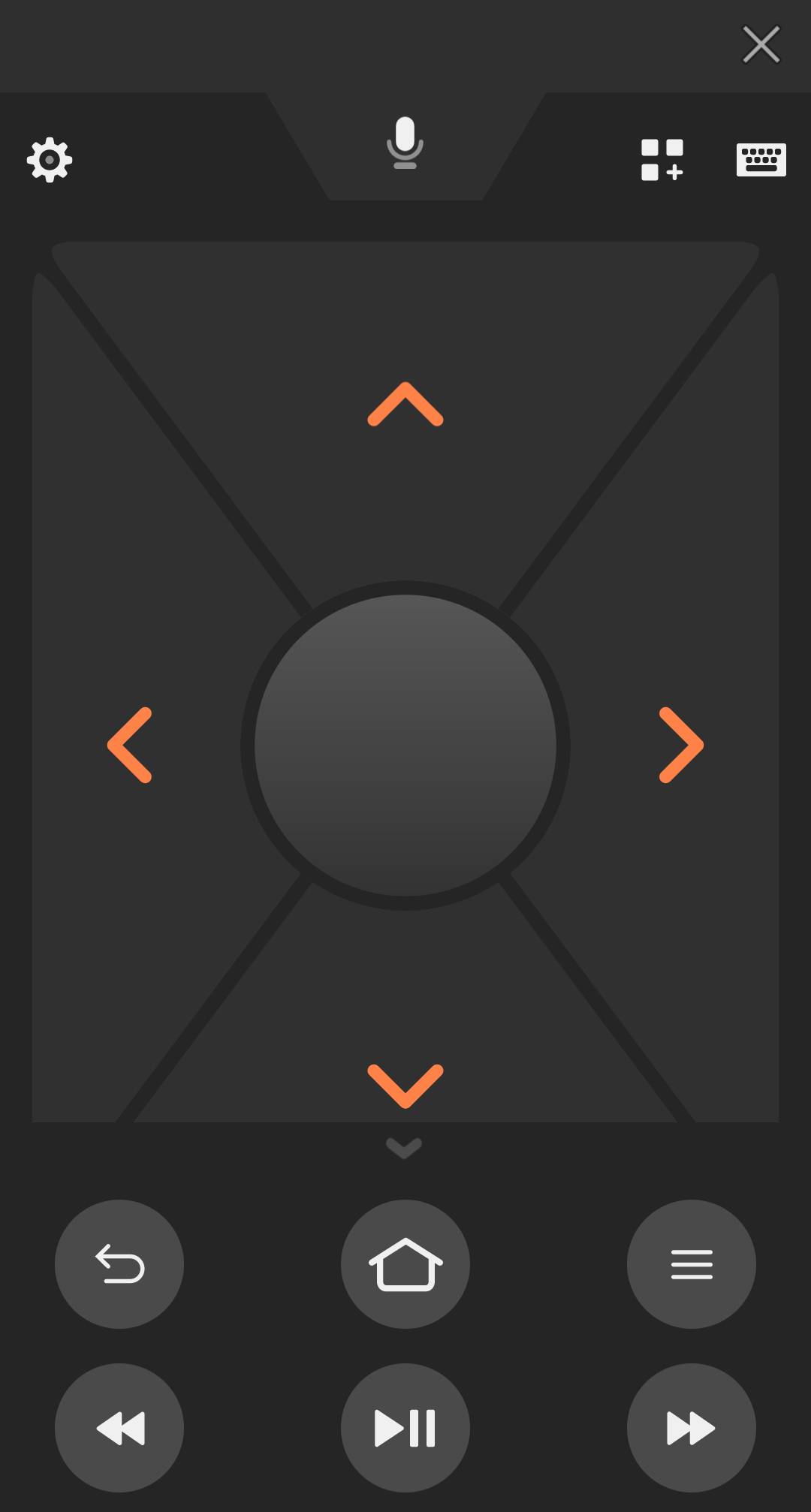 You can download the official amazon fire tv app from the play store or ios apple store which will allow you to control your firestick in many easy ways just with your smartphone or tablet.
Open your app store
Search for the Amazon Fire TV app
Download the app
Open the app
Click Set Up Firestick
The bonus of having this app is not only can you use your smartphone as a remote but you can use voice search and quickly access apps with one tap.
Mirror Your Android or iOS device to your Firestick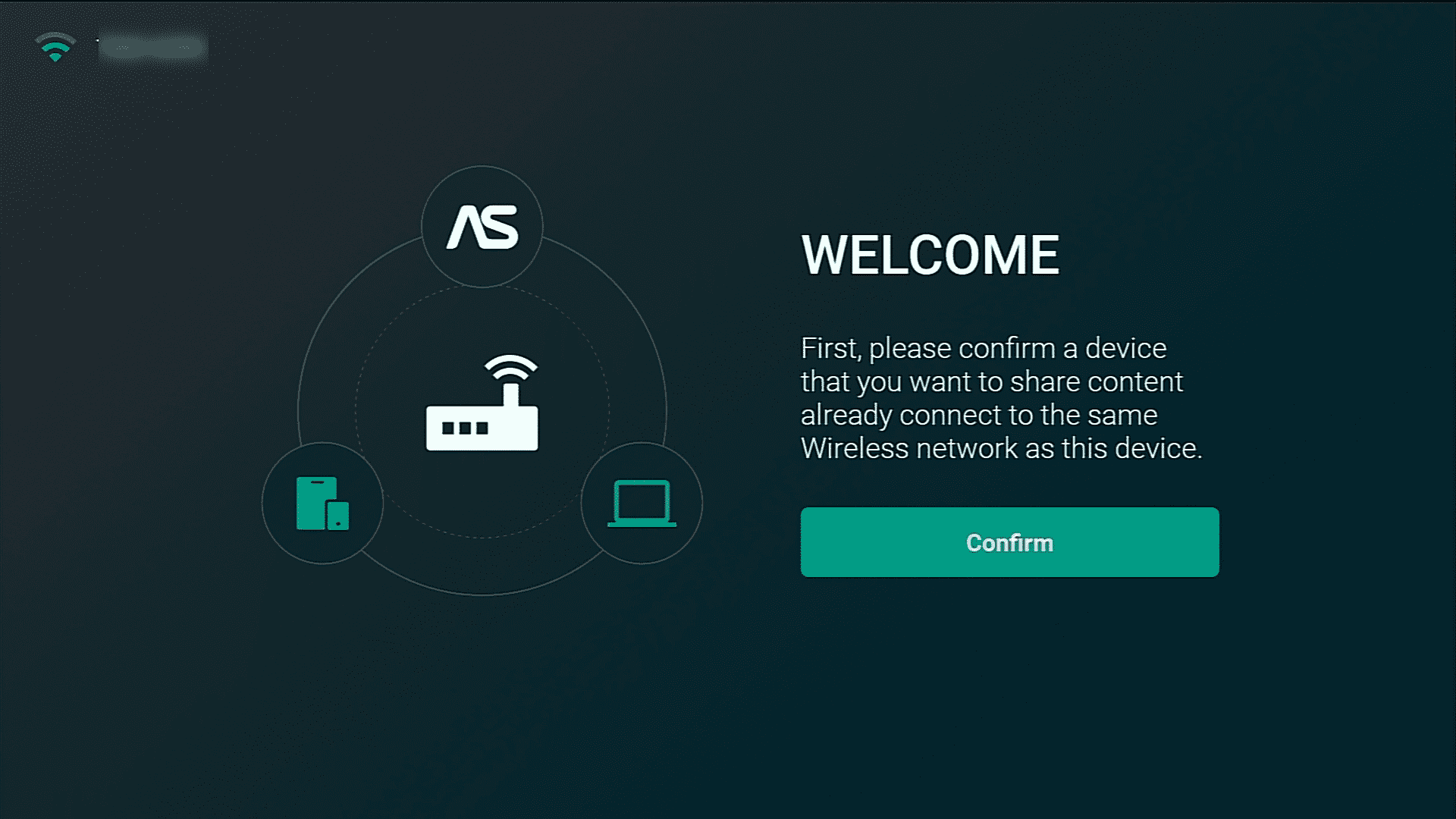 This is a great feature where you can mirror your whole phone screen to the firestick or show photos and videos from your android or iOS device to see your content on a full tv screen and saves everyone trying to look into your small smartphone screen.
See our latest article on The Most Common Mistakes Amazon Firesticks Make Without Knowing

To get the screen mirror working follow the below:
Go to the firestick home page
Go to Search
Search for "Air Screen"
Click on the icon called "Air Screen"
Click Get
Click Open

Once inside the app click help and choose the device you want to connect with
Turn Your Firestick Into The Ultimate Movie And TV Show Hub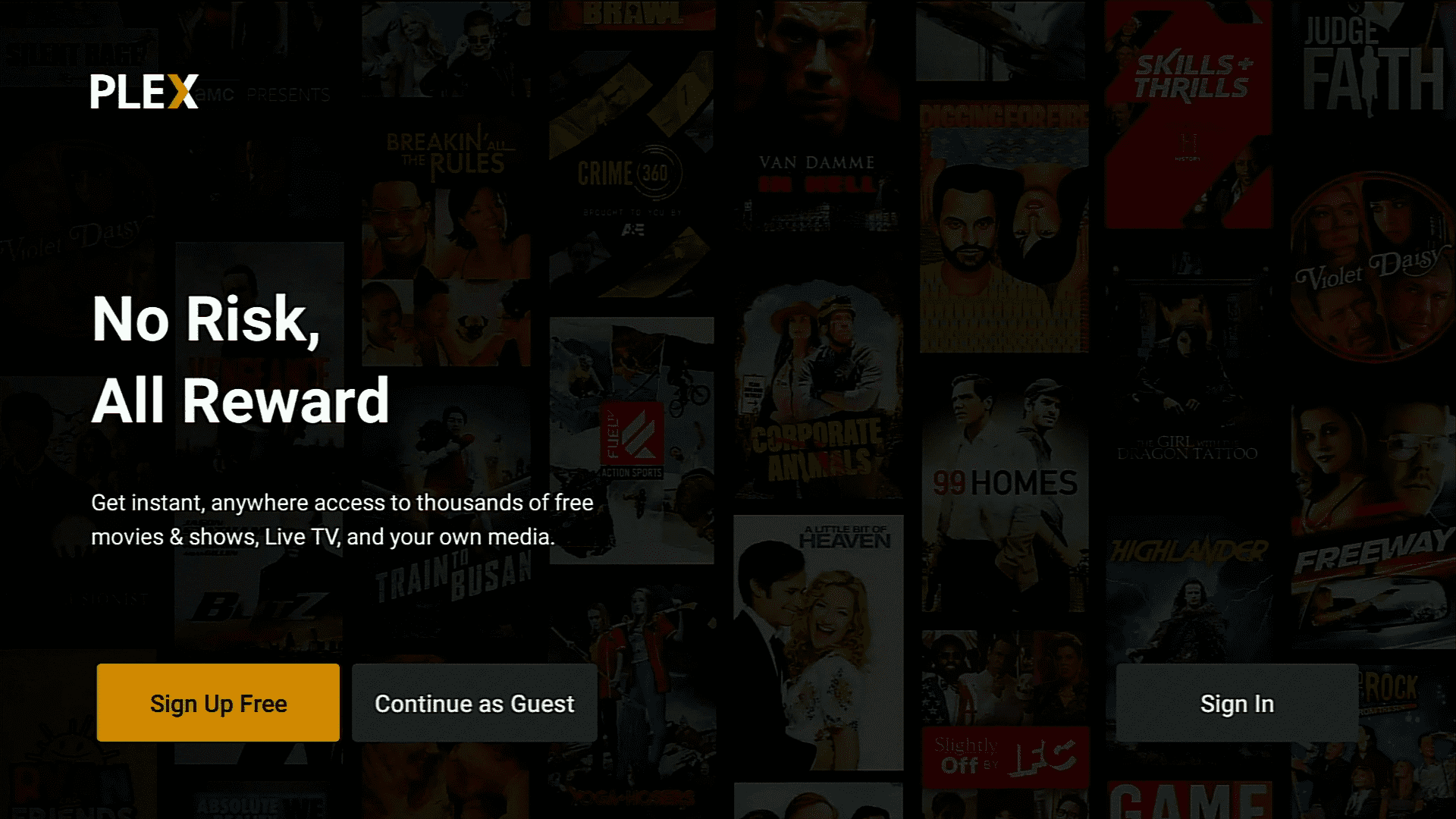 You can turn the firestick into the ultimate movie and tv show stick by using an app called plex and signing up to the best movie service such as Strong Plex which you can sign up to here
This will allow you to watch any movie or tv show you desire. To download Plex follow the below
Go to firestick Home Screen
Go to Search
Look for Plex
click the Plex Icon
Choose Get
Then Open

Then follow this

guide to install

a movie and tv show service on the firestick
Change The Date And Time On Your Firestick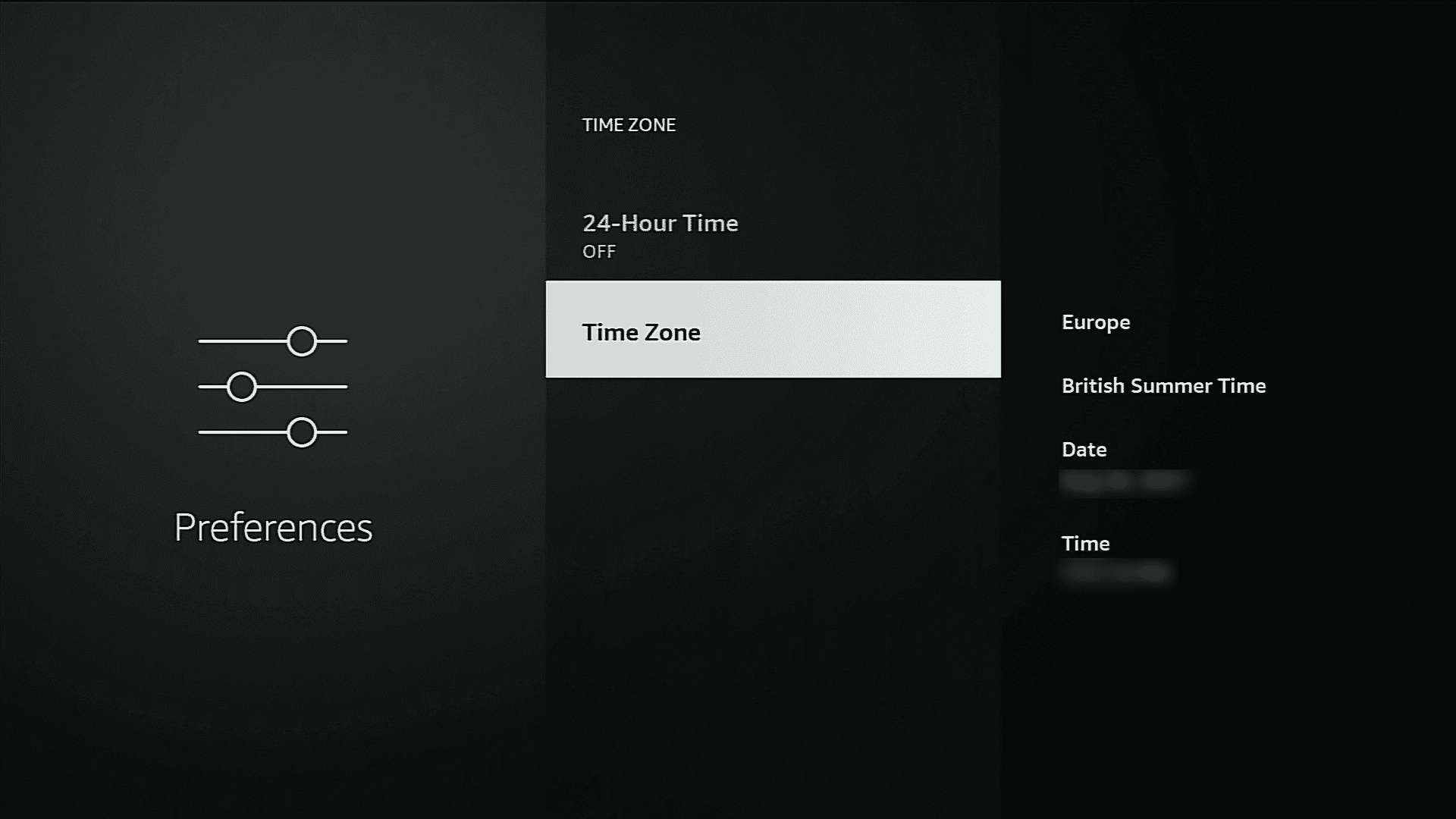 This is not a great hack but sometimes you may have the incorrect date and time settings on your stick especially if you travel to other countries with it so follow the below to correct this.
Go to Settings
Then into Preferences
Select Time Zone
Then select your Region and this will automatically set up your time and date
See How To Save Videos From IPTV – Download And Record.

Disable The Clicking Sound On Your Firestick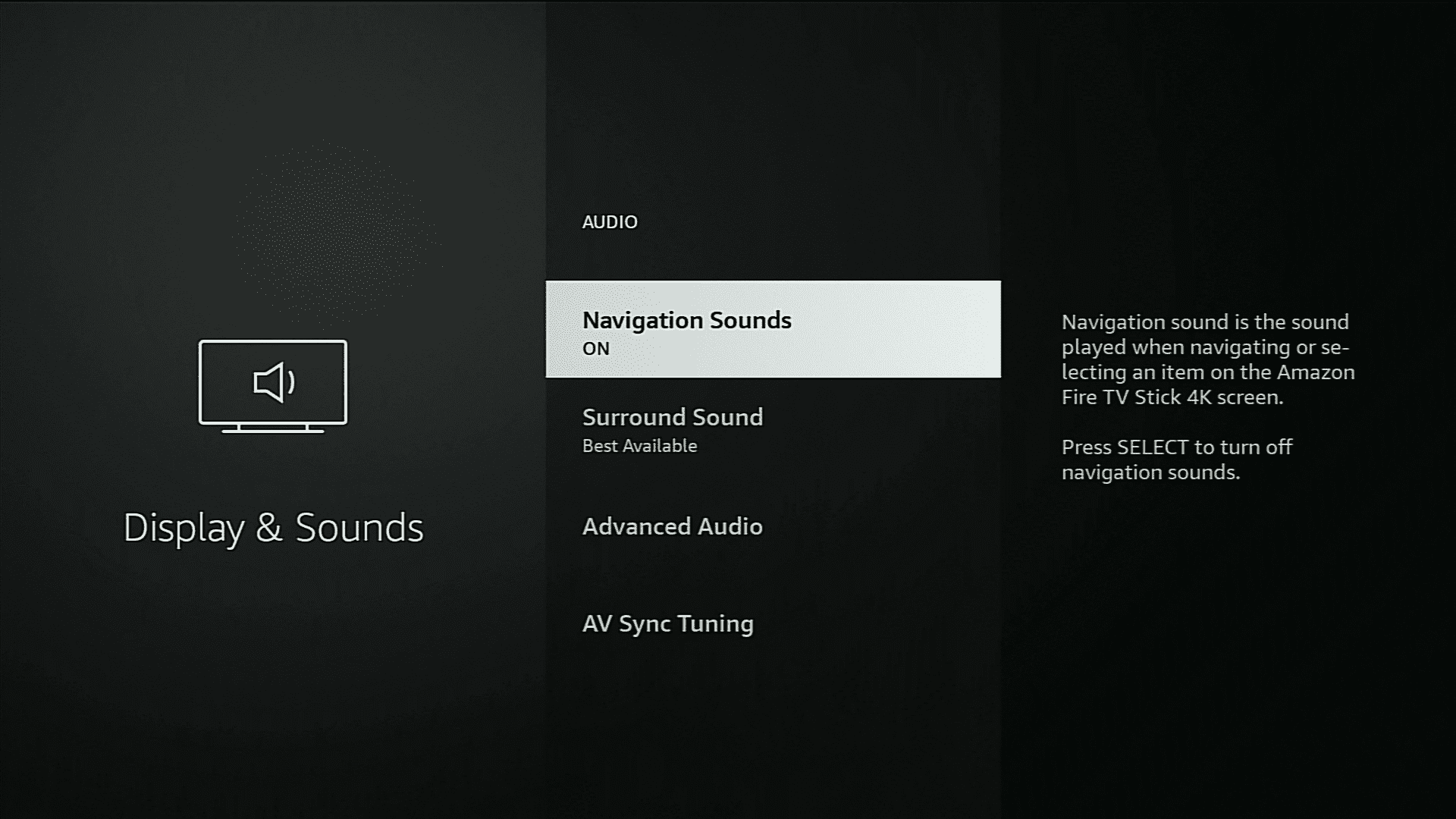 Sometimes the clicking sound can become annoying on firesticks when you are navigating the menu so this can be easily turned off
Go to Settings
Then into Display and Sound
Now into Audio
Then Turn OFF navigation sounds
See Can IPTV Be Hacked.
Jailbreak Your Firestick Easily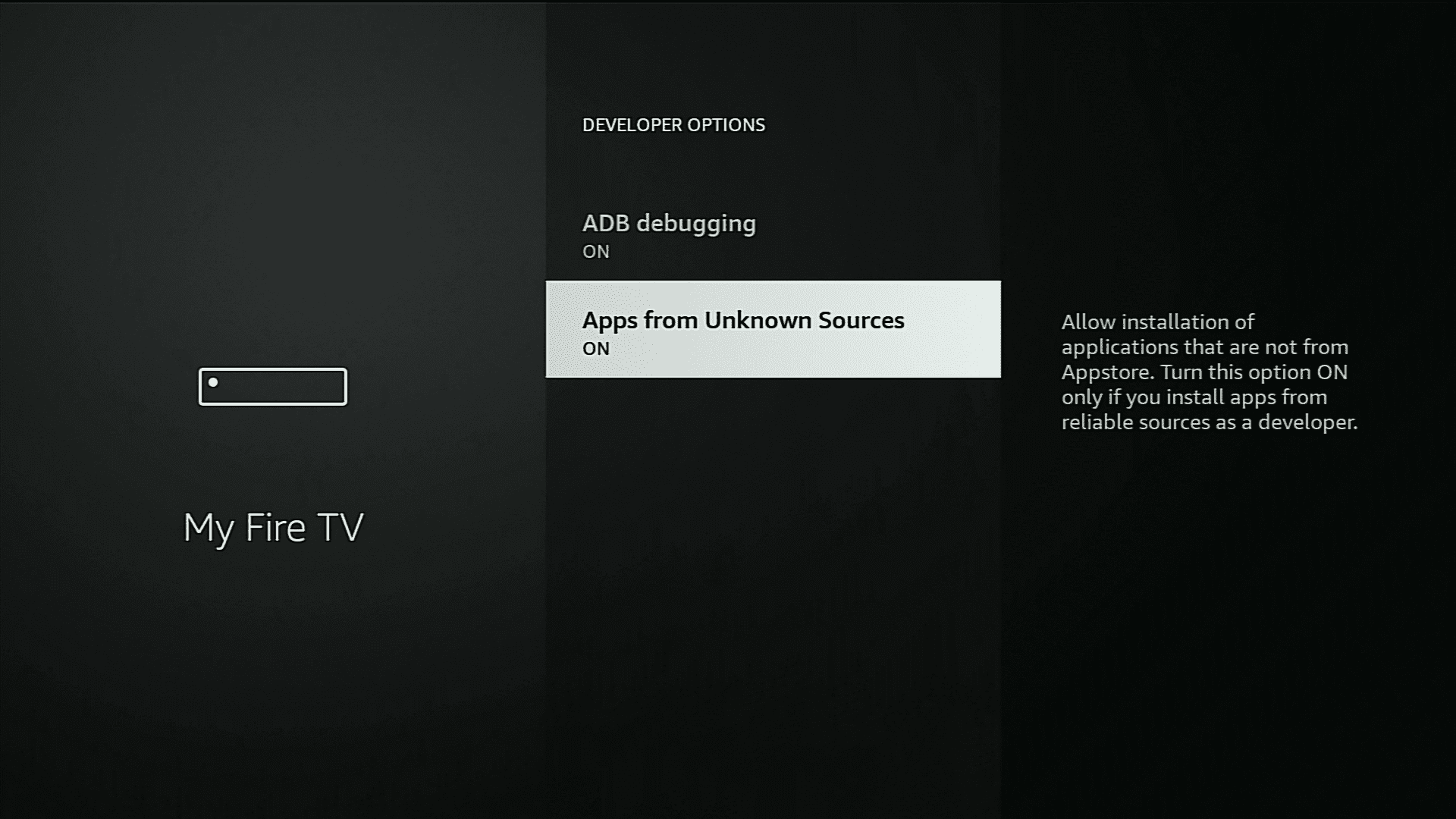 Jailbreaking a firestick doesn't mean silently sneaking in the midst of the night to break it out of Alcatraz then speeding away from the island in a speed boat but it simply just means opening it up to install many cool apps you cant normally install on your amazon firestick.
Check out The Best Method To Jailbreak A Firestick in 2023
Some of the cool apps can range from movie apps to local apps which you can't install due to region lock an example being to be able to get BBC iPlayer or ITV player if you are currently outside of the UK.
To technically firestick your app you just need to turn ONAllow Apps From Unknown sources which will allow you to install many third-party apps, you find online. to do this just simply follow the below.
Go to the firestick Home
Click into Settings
Select My Fire TV or Device
Choose Developer Option
Now turn ON Allow apps from unknown sources
Once you have done this you can simply search google for third-party apps for your jailbroken firestick they will be plenty.
Add A USB Flash Drive Or A USB Port to Your Firestick
This is a nice little hack especially as the firestick does not come with such a big storage built-in. Plus this hack will allow you to connect many USB devices too such as controllers and other USB devices you may have.
You will need to get an extra piece of hardware for your firestick such as an OTG cable which is made for the amazon firestick you can get one from here.
You will now be able to connect any USB flash drive if you have any content you want to access with your firestick and it's best to use the app ES File Explorer to access this content.
Make Words And Pictures Bigger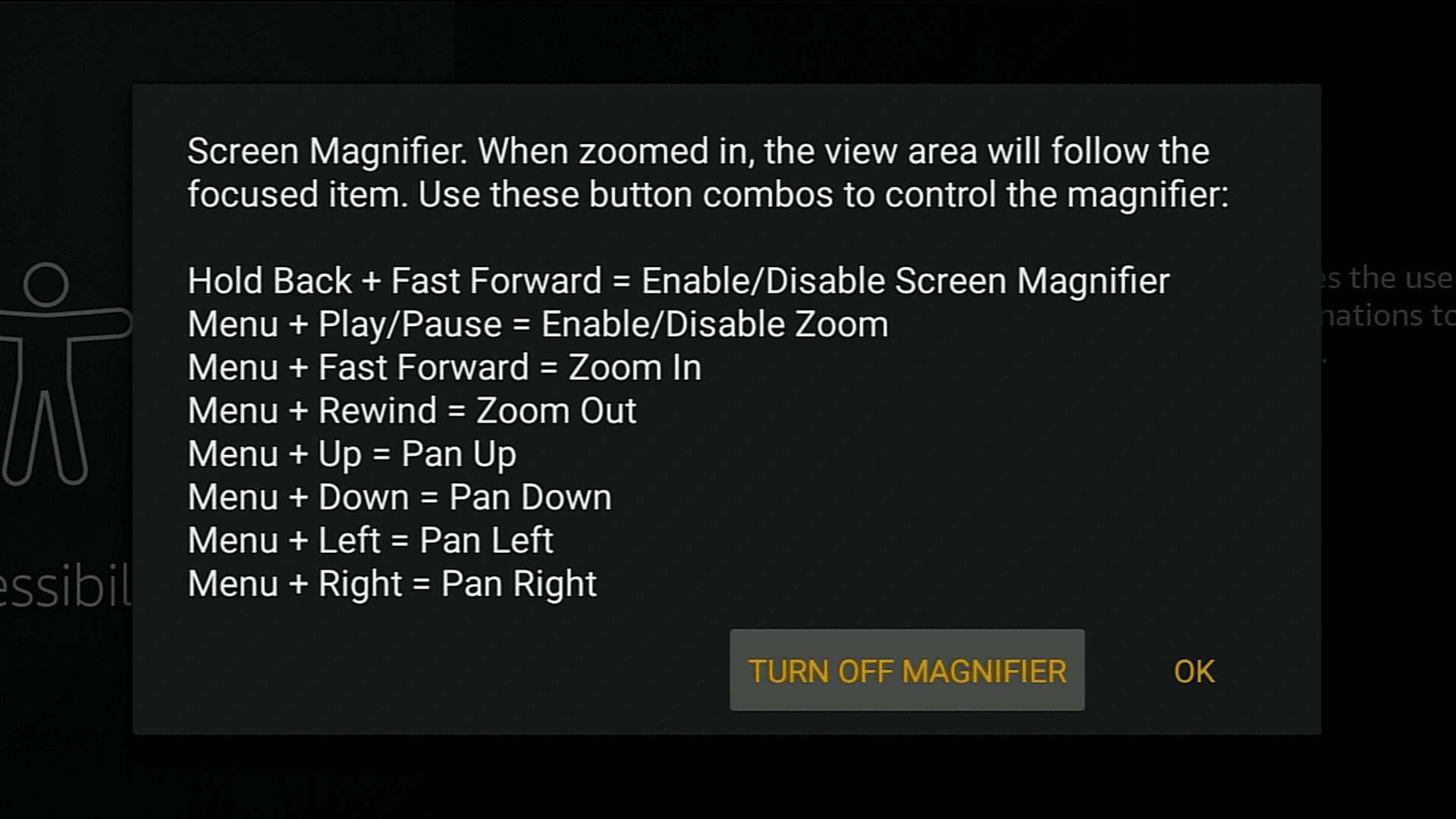 This firestick hack will enlarge both words and pictures so they are easy to see if you have any sight trouble or land on a website on the firestick where you just need the writing to be enlarged as if you were using a magnifier.
Click into Settings
Go to Accessibility
Turn ON the screen magnifier

You will see a menu pop up teaching you how to use the magnifier on the firestick.
Close Apps To Free Up RAM On Your Firestick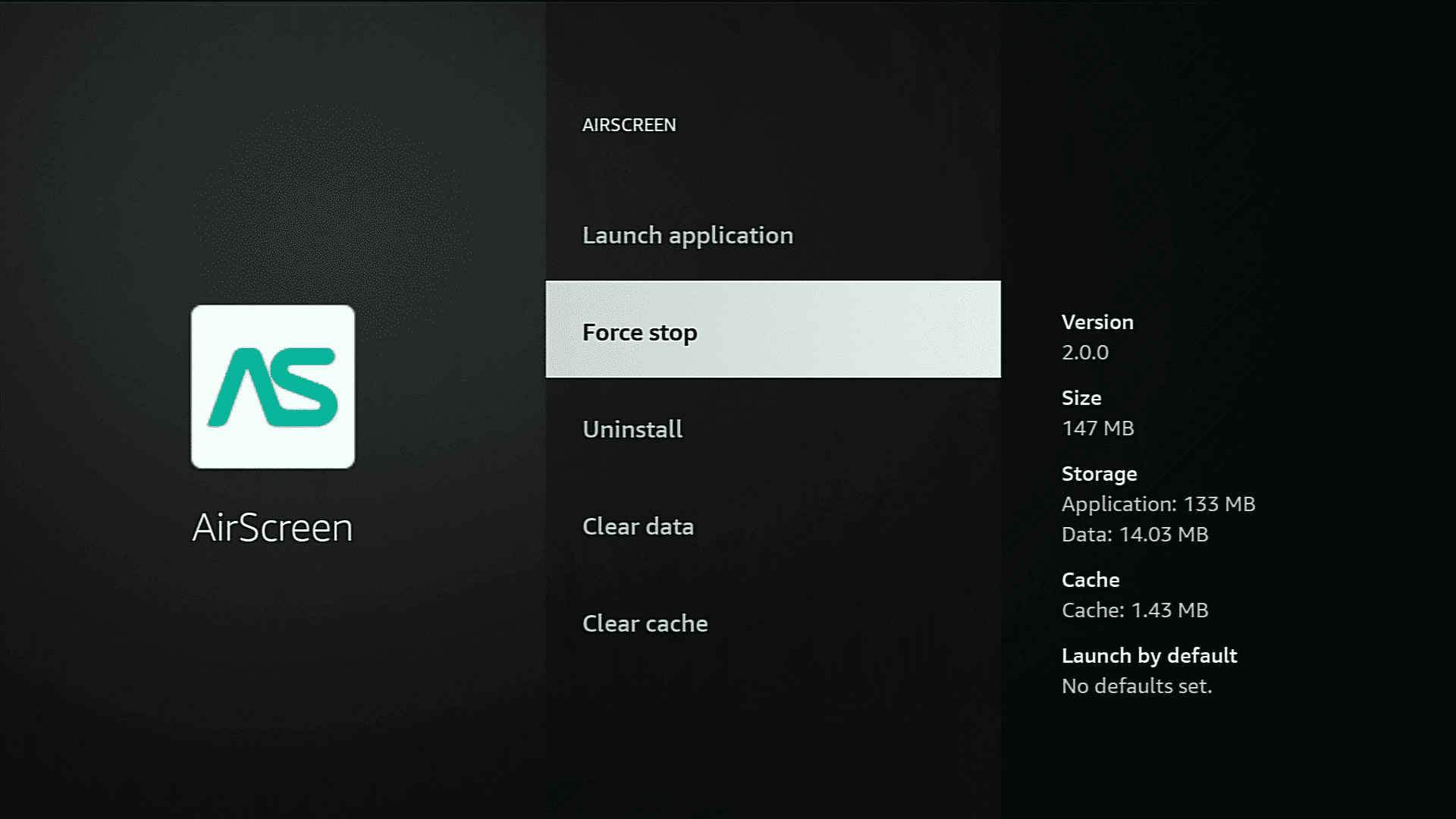 Sometimes you may be having such a good time browsing all the apps on the firestick that you notice it slows down as you have many apps open in the background so this means it would be taking up some RAM memory so you would want to start closing apps you are not using to speed up the firestick.
To do this follow the below:
Go into Settings
Now into Applications
then into Manage Installed Applications

Then pick any apps you know you have opened

Then select Force Stop
Use A Web Browser On Your Firestick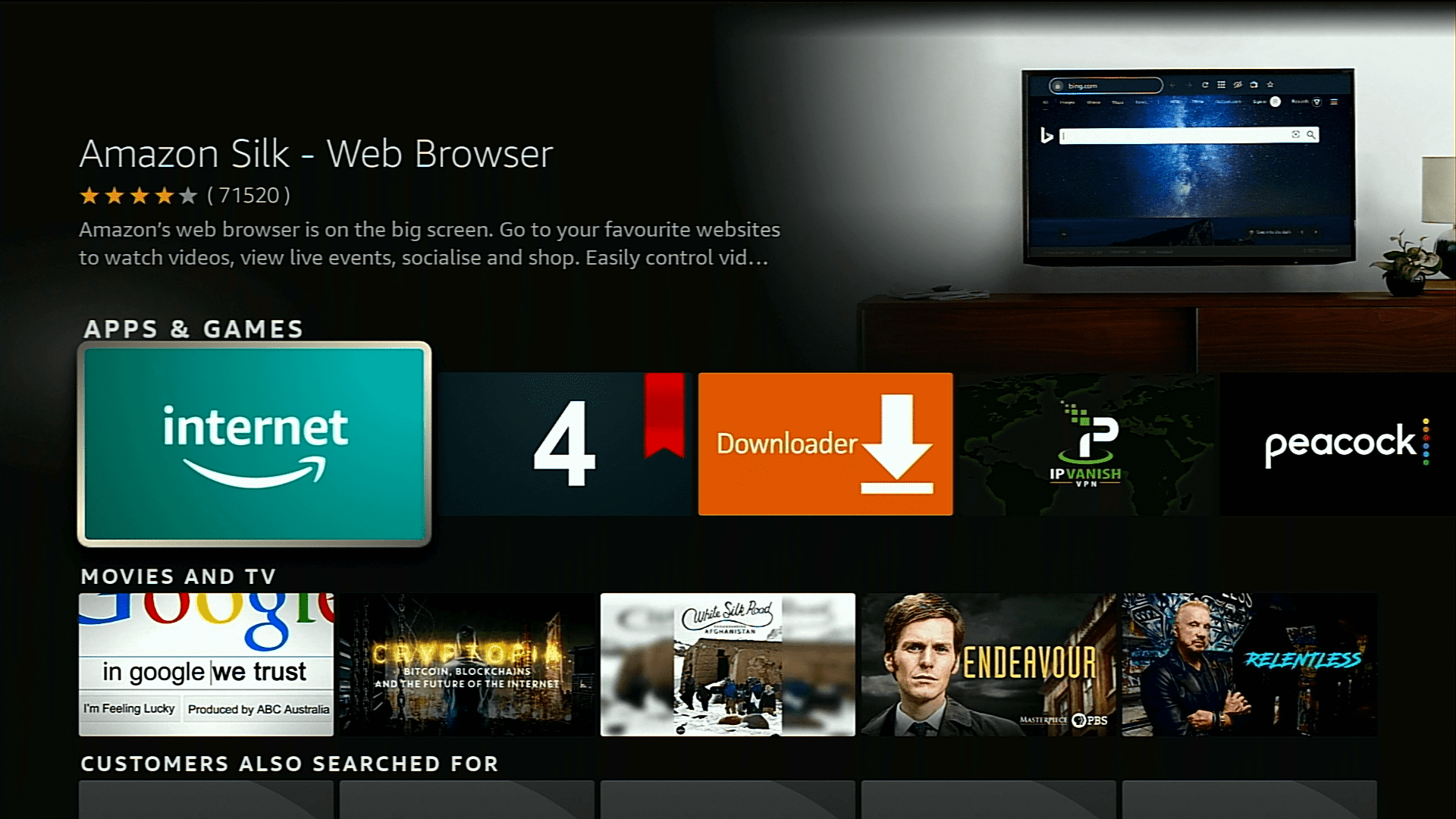 Sometimes you may want to browse the internet on your firestick like you would on your laptop or smartphone and yes amazon firestick even has Mozilla firefox but there is a better smoother web browser made for firesticks.
See our latest article on How To Jailbreak A Google Chromebook Easily.
This smooth web browser is called Silk Browser and this will be fast and as smooth as butter for you while you use it.
Go to the firesticks Home Page
Now into Search
Search for Silk Browser
Click on the Icon
Choose Get
Now Open

Now you can use Silk Browser as your firesticks web browser
Check If Your Amazon Firestick Remote Batteries Are Good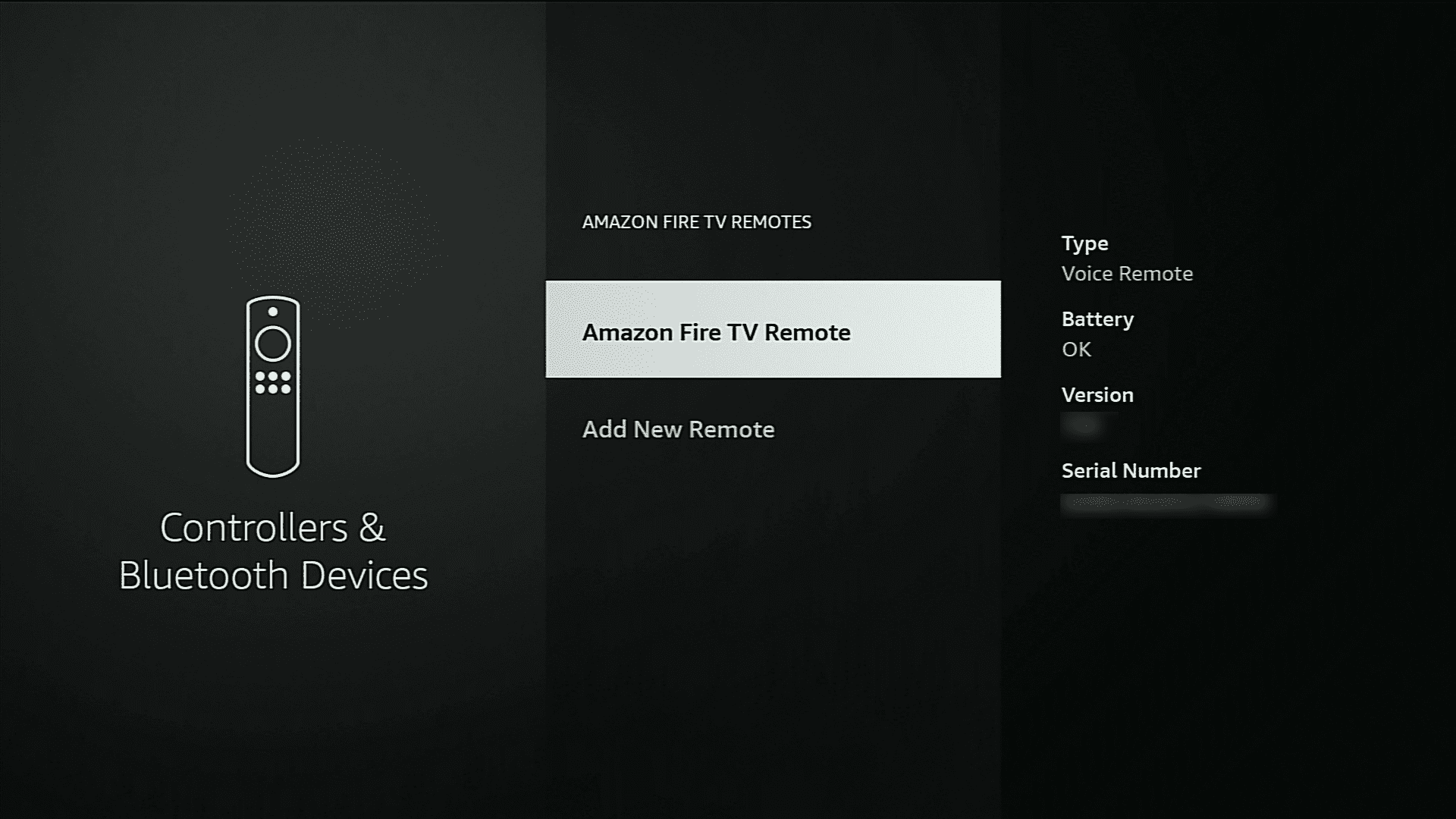 We all know the pain of when the batteries start dying in a remote and you keep pressing buttons that don't respond and even point the remote to your head to see if you get a better IR reception (Yes people still do this) and with the firestick remote batteries go your in a world of pain if you have no spare AAA batteries in your house.
But luckily amazon firesticks now have a way you can see if your batteries are getting low so you can change them.
Go to Settings
Now into Controllers and Bluetooth Devices
Then into Amazon Fire TV Remotes
Now you will see on the right-hand side your Battery Strength
Stop Amazon From Tracking Your Firestick Usage Activity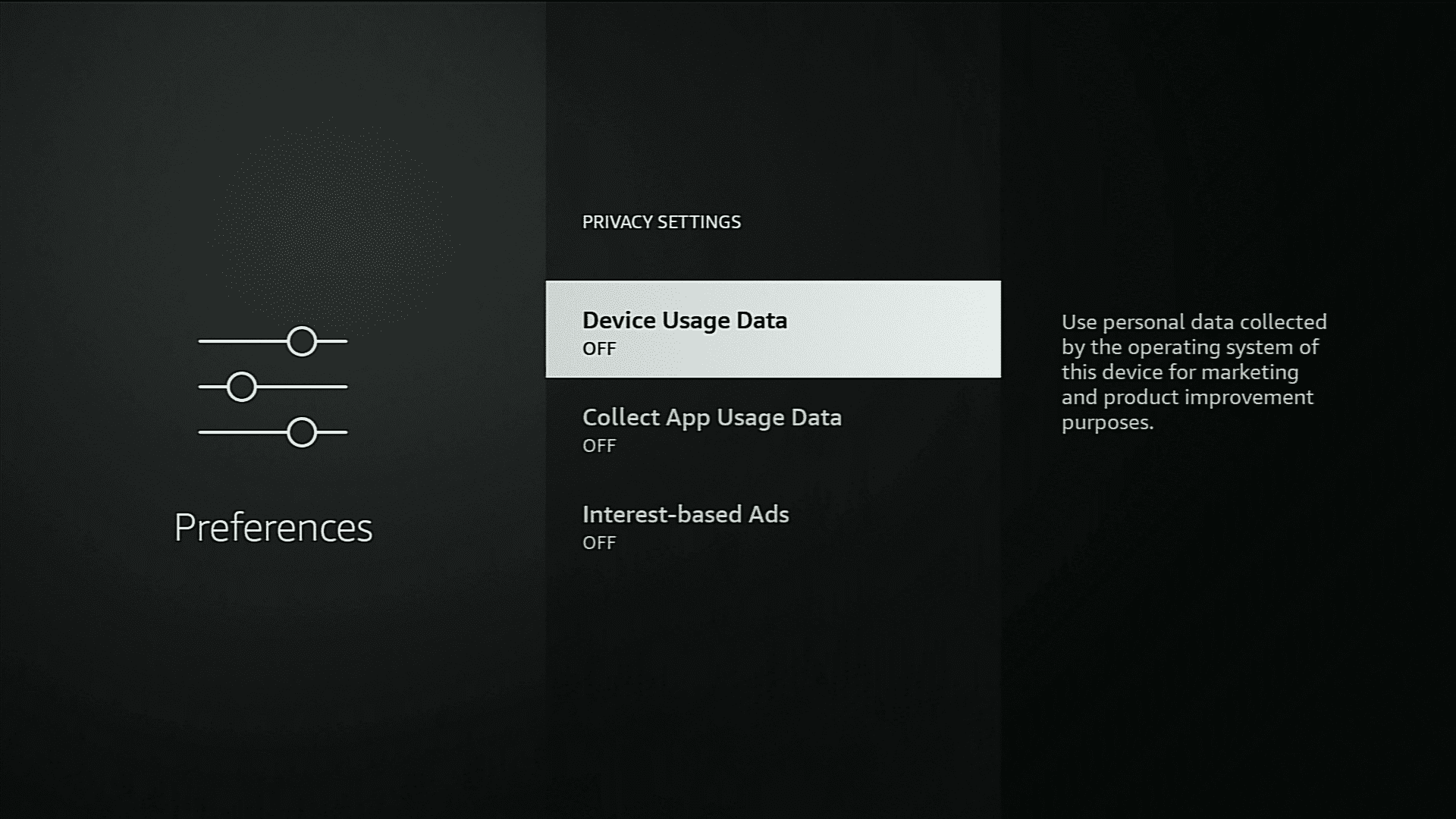 Yes, we know in today's time there are many companies tracking our activities from Facebook to Google and more so they can sell how we use devices or data to third parties so they target us their ads, with pinpoint accuracy.
But not all of us appreciate this and prefer to keep how we use things private, so this hack is a simple one to stop Amazon from tracking how we use the firestick.
Go to the firesticks Home Page
Now into Settings
Then into Preferences
Now into Privacy Settings
Now turn OFF these 3 settings

Device usage data

Collect App Usage Data

Internet-based ads
Check How Much Space You Have Left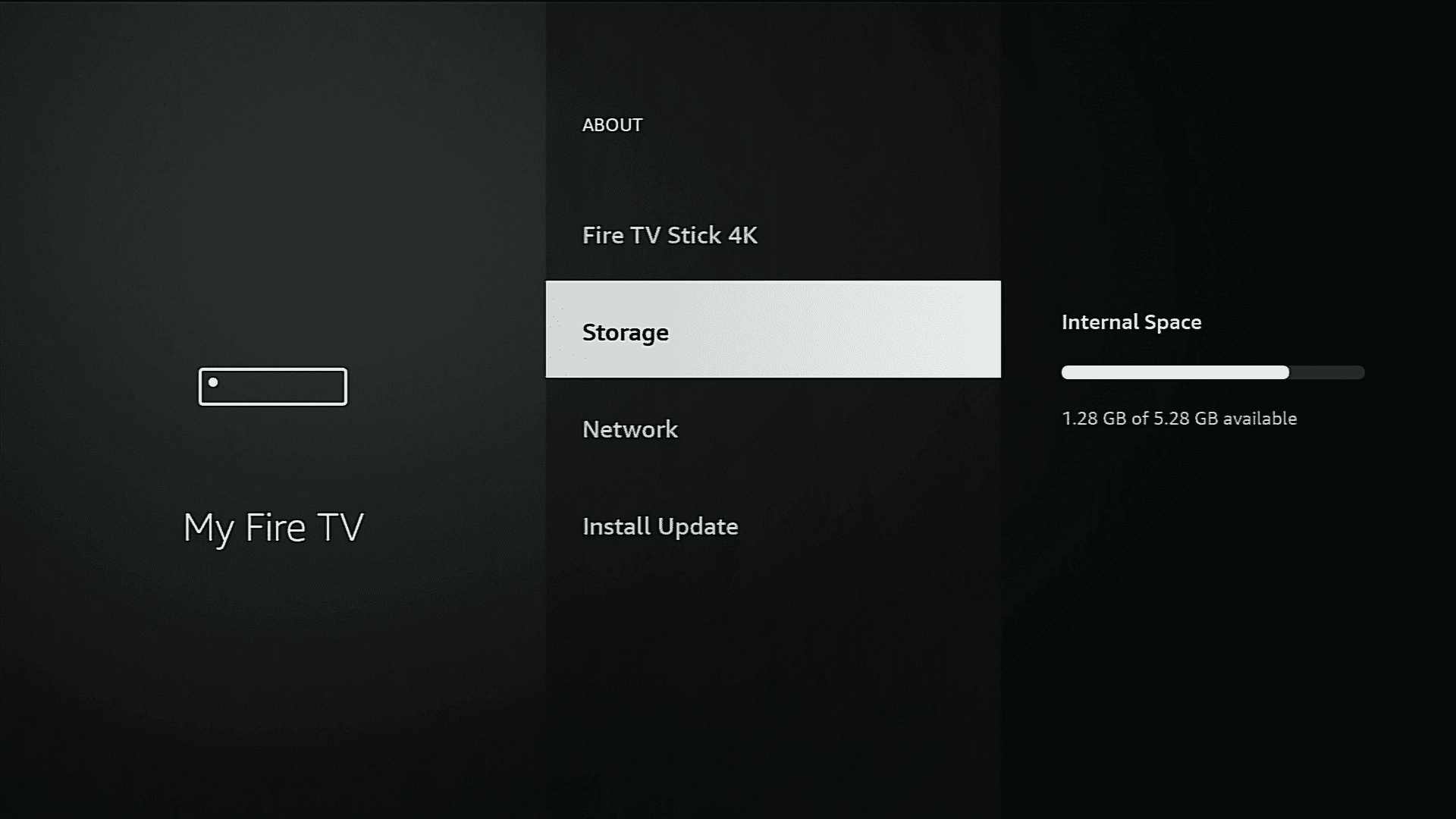 This hack will show you how to see how much storage space you have left on your firestick as it doesn't have the best of storage to begin from but you can expand the storage by following our guide on How To Expand The Storage On Your Amazon Firestick
But it's always a good idea to keep your eye on the firesticks storage if you go installing apps especially many third-party apps as you will want to keep the storage under 90% full before the firestick will slow down as it reaches maximum storage.
Go into Settings
Then into My Fire TV
Click About
Select Storage

You will see your actual storage on the right-hand side of the screen
Keep your Firestick Up To Date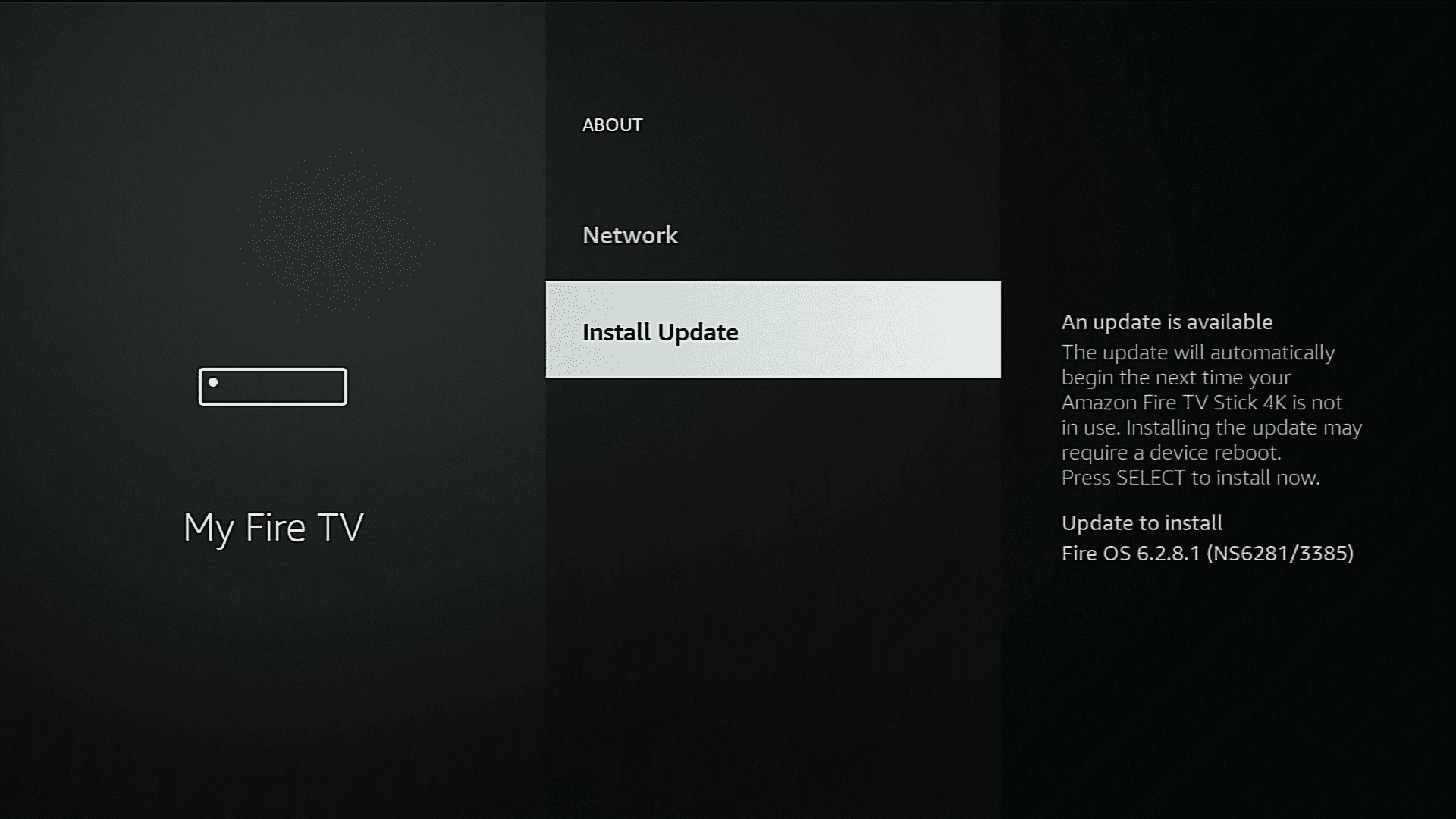 It is always best to keep your firestick up to date so it can be running at its best and always updated and maybe get new features that Amazon releases too.
To keep your firestick up to date and fresh follow the below:
Head over to Settings
Then into My Fire TV
Then select About
Click on Check For Updates

It will show you the current version you are on and the latest version released

If you are on the latest Fire OS it will say "Your FireTV is up to date" so you do not need to click on Update.
Choose Your Own Screensaver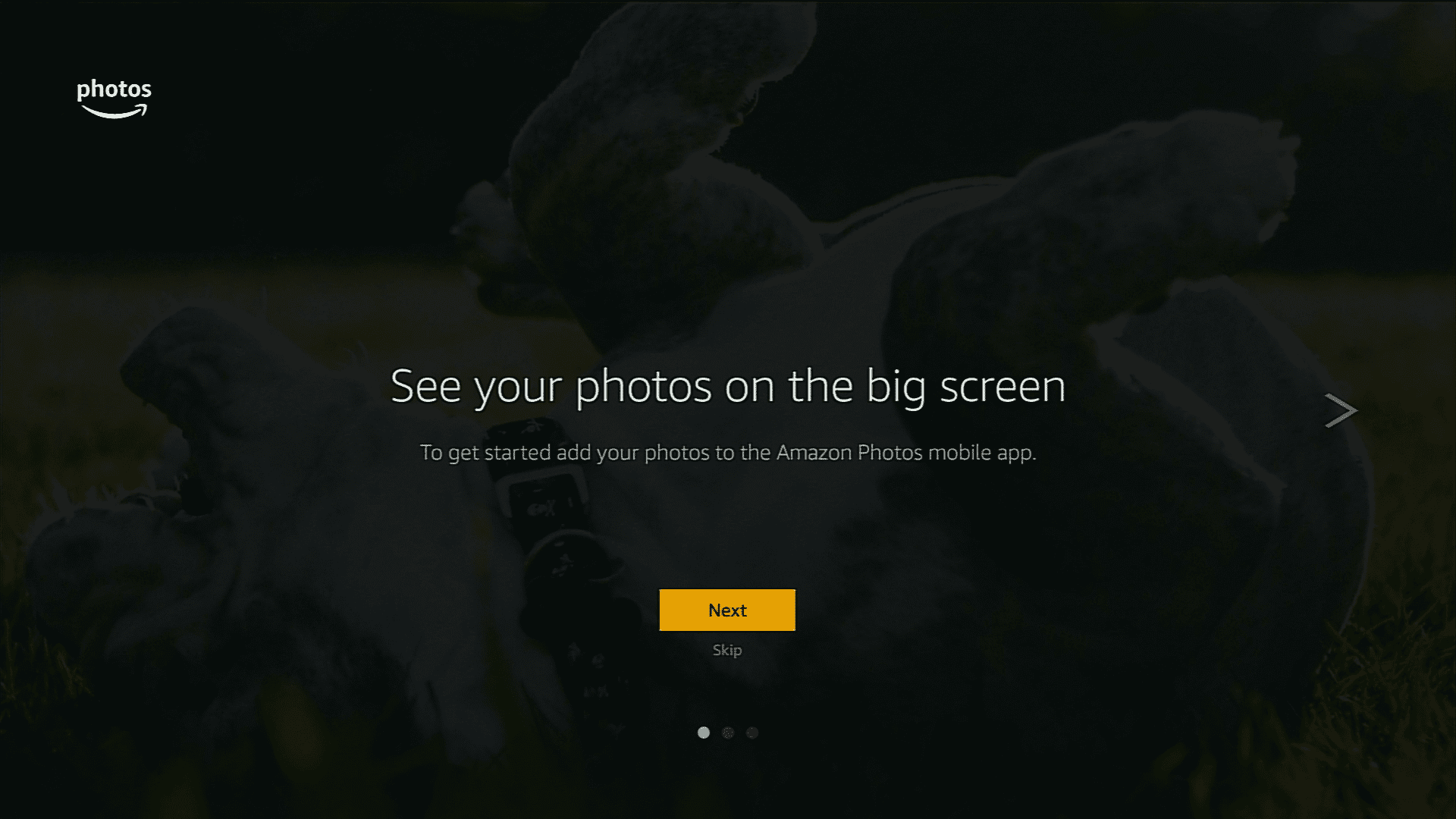 When you leave the firestick longer than 2 minutes depending on the settings you have you normally get a screensaver shows on your Firestick but you may not have known you can fully customize that screensaver picture so follow the below to do this.
First, you will need to download an app on your smartphone called "Amazon photos"
Now sign in to your Amazon account with the app you just downloaded
Click on Backup Photos & Videos (This will allow up to 5GB of backup for free)
Once you the backups any photos you plan of using go back to the firestick
Search for the built-in Amazon photos app on your Firestick
Once inside the app click Folders in the top menu
You will see Pictures simply click on it
Now click on the horizontal line button on the remote (menu button) on any photo you want to choose as a screensaver
Now select "Set as Screensaver"
Connect A Bluetooth Device To Your Firestick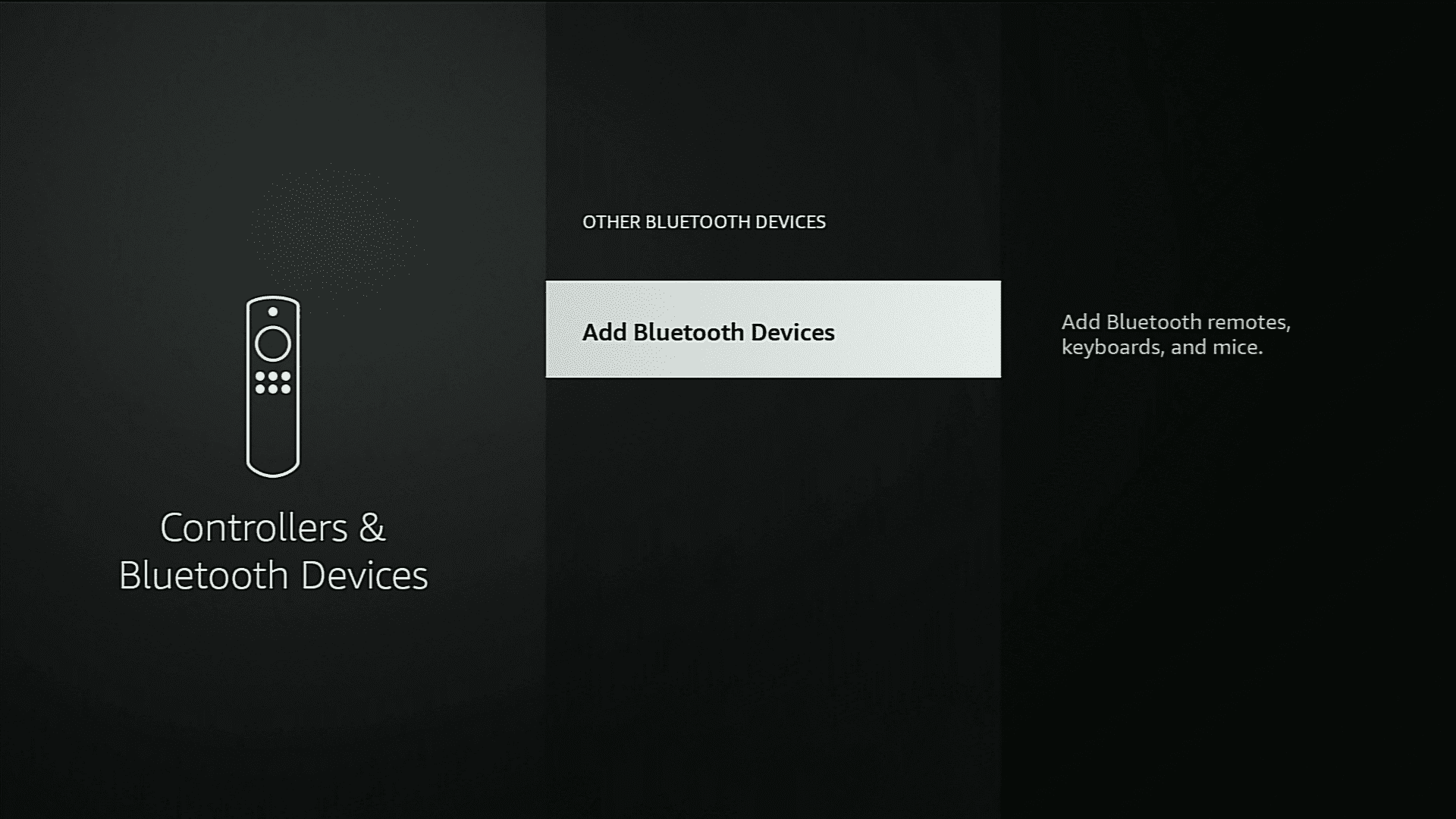 You may be asking but what kind of Bluetooth device can I connect to my firestick? Well, you can connect Bluetooth Headphones, PlayStation controllers, Xbox controllers, Bluetooth speakers, Hi-Fi Bluetooth Systems a range of different devices.
But this hack is simple if you have connected a Bluetooth device before to your firestick but if not check out how to do this below:
Go into Settings
Now head into Controllers and Bluetooth Settings
Now select Other Bluetooth Devices
Then Add Device
How to Hide Your IP Address If Using Third-Party Live Streaming Or Movie Apps
If you are using third-party apps that are free such as movie apps that are never too good or live tv apps that are equally not so good you will want to protect your IP address with a VPN that runs great with your Firestick.
We recommend using the best VPN for firesticks and they are offering up to 80% OFF allowing you to get the best VPN on the market for such a low price.
Now when you use any free apps such as a movie or live streaming apps you do not have to worry about your IP getting found out or getting into any trouble.
We always recommend nowadays to not use free movies or free live streaming apps such as mobdro or even Kodi these kinds of apps are old school now, you are best using a great IPTV provider such as ourselves and you will get all movie and tv shows as well as all the Live TV you need.
Download Third-Party Apps Using Downloader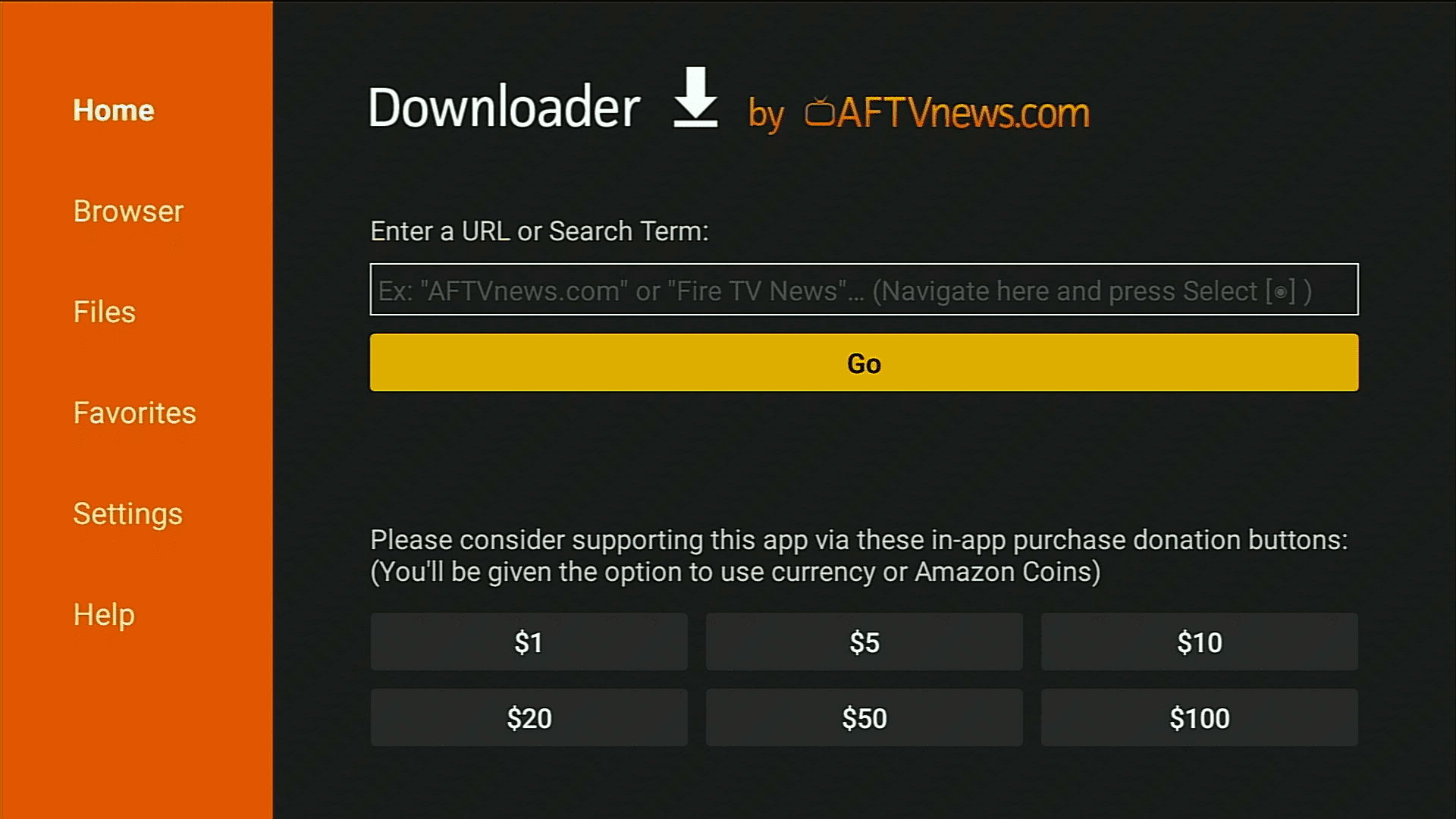 Once you have jailbroken your Firestick by literally turning off a setting if you followed the hack from earlier before you can now use the app called Downloader to download any apps you find online to your firestick and enjoy the big third-party app market that there s for the firestick.
You can also use this to put on any android app or android game to your firestick as well from a place such as Here
To get the Downloader app simply follow the below:
Go to the firestick Home Page
Go into Search
Search for "Downloader"
Click on the orange "Downloader" icon
Choose Get
Then Open
Now simply enter the URL of the app you found online
Stop Amazon Prime Videos From Autoplaying On Your Firestick Home Page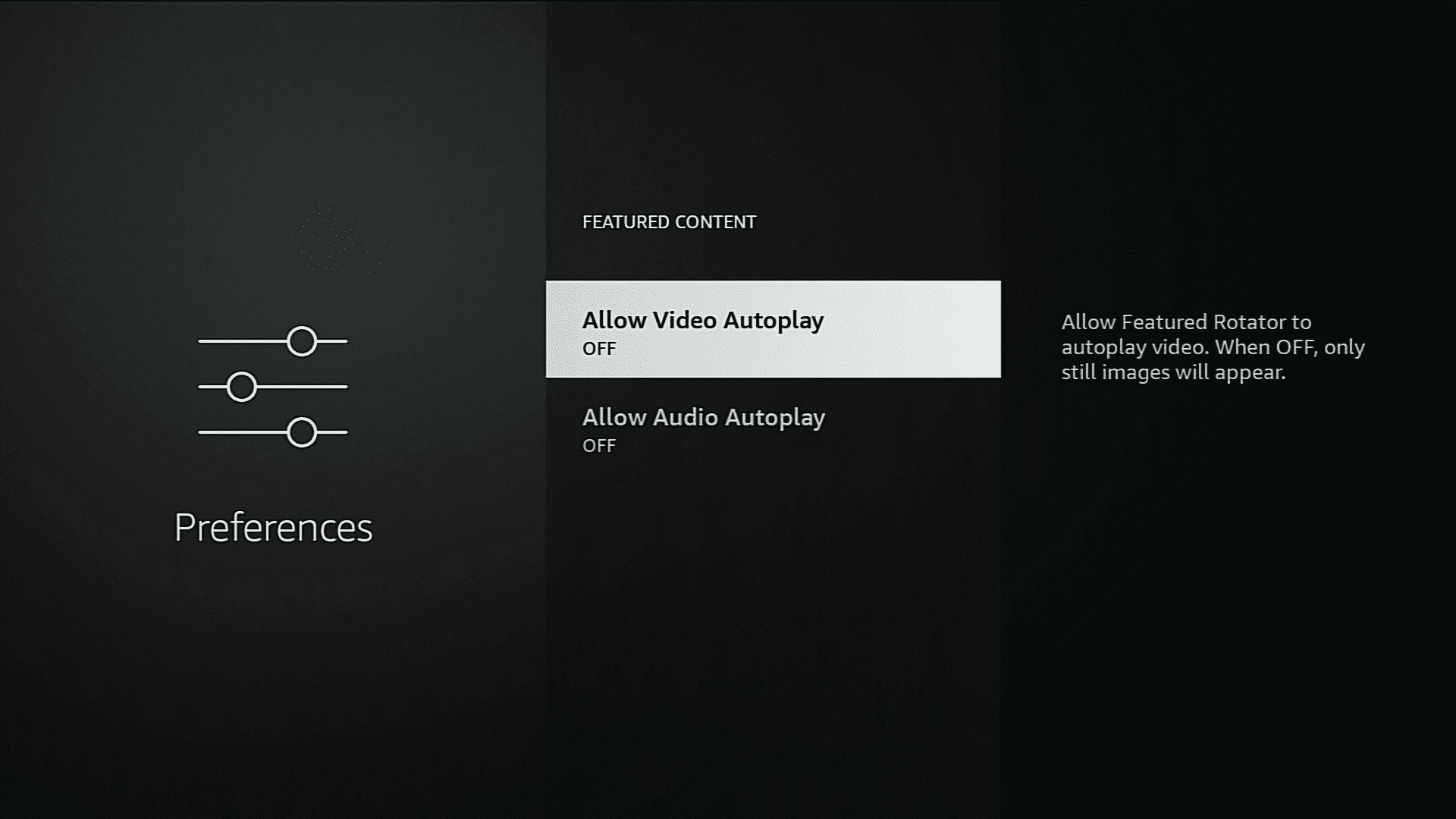 As you may have noticed when you go to the home page of the firestick you will see amazon prime videos adverts start playing of movies they have which takes up the top half of the screen.
After you start getting bored of this you will want to do the below to turn this feature off.
Go into Settings
Now into Preferences
Then Featured Content
Now simply Turn OFF allow video "Autoplay and Allow Audio Autoplay"
See How To Install And Stream ITV Hub On Firestick
How To Turn Your Firestick Into A Retro Games Console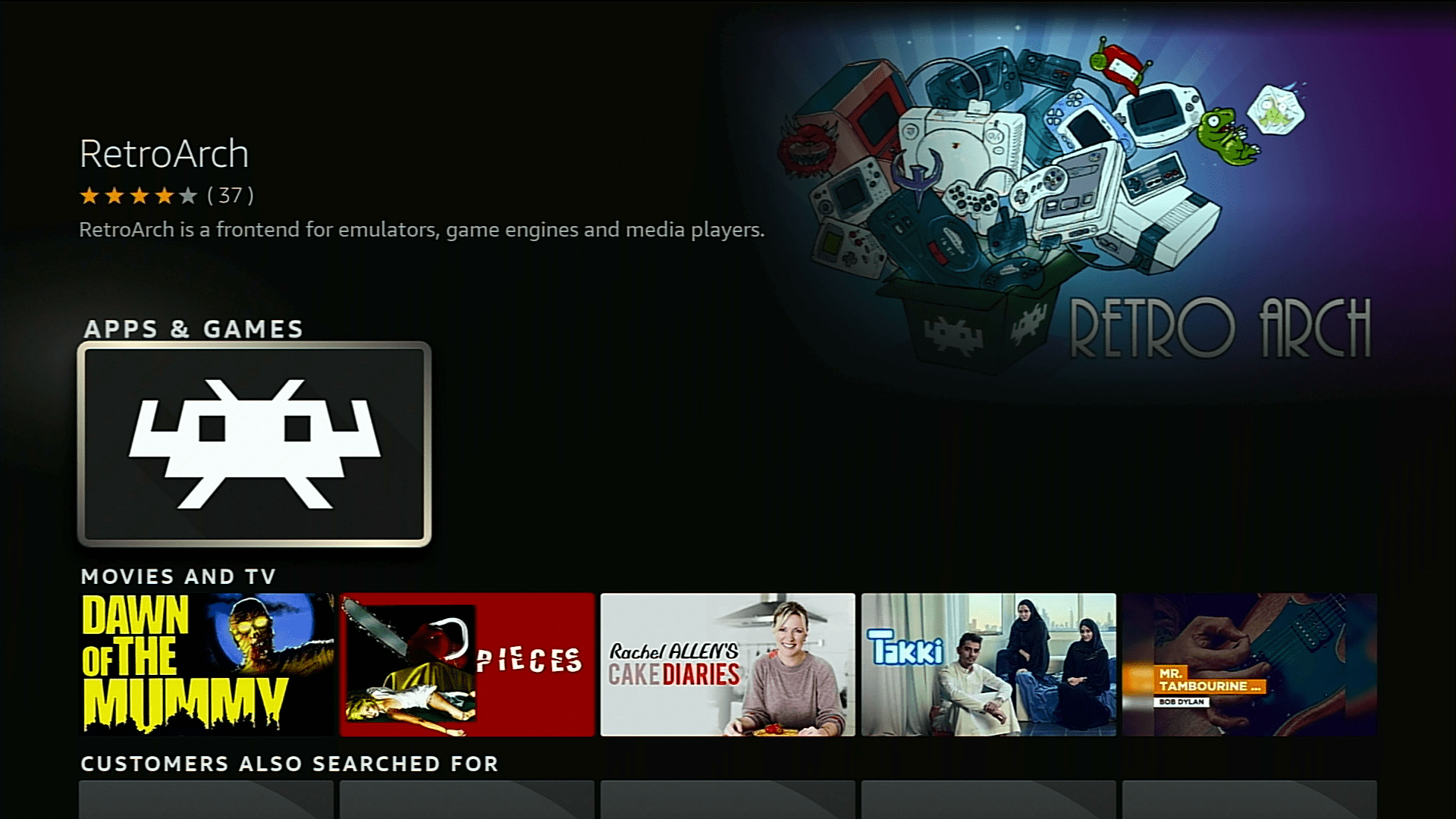 This is a very nice hack as this will turn your Firestick into an old retro gaming console such as the N64, Sega Dreamcast, Gameboy, PlayStation 1, Atari, you name it and it will have most consoles and games you can think of.
You will need to follow our guide on How To Play Retro Games On Your Firestick
You will need to make sure you have the Downloader app on your firestick from the above and follow our guide carefully as this is probably the best hack in our 21 useful firestick hacks if you have children as well.
Make the Best FirePlace Or Aquaraim Screensaver On Your Firestick
This is the most advanced firestick hack in this guide but you can turn your firestick into your own 4K Aquarium or Fireplace.
To do this you will want to make sure you have Plex installed on the firestick but you can use ES File Explorer but Plex just is better.
Now you simply find the best fireplace video or Aquarium or any type of cool video you want off Youtube. You will then Download it off Youtube using one of the many YouTube downloader websites.
Once download you just simply send it to your Firestick using an app such as ES File Explorer but it always works better setting up a Plex media server in your house and watching it through the firestick off your home theater PC if you have one set up.
Conclusion
There you have it a complete guide of some of the best firestick hacks and tricks around so you can be sure to get the best out of your firestick or fireTV device.
If you enjoyed this guide don't forget to give it a share.