With screen mirroring and casting being more popular than ever nowadays for sending streams from your phone or even photos to show your family we have put together a guide on how to stream from your phone to firestick.
The problem with the amazon firestick like many other devices is that it does not sync to all your devices such as Windows, Chrome, IOS, etc by default so if you follow the below methods your firestick will be fully equipped to stream from your phone or mirror the screen to your firestick.
Make Sure Your Firestick Is On The Same Wifi Network As Your Phone
See What To Do If Your Firestick Won't Connect To Your 5GHZ Network
The first thing you need to check is that your phone whether that's an iPhone, Android, or any other brand is connected to your home Wifi then you will need to make sure your Firestick is connected to the same wifi network. See the below on how to do this.
1. Head over to the settings cog icon on the far right-hand side of the screen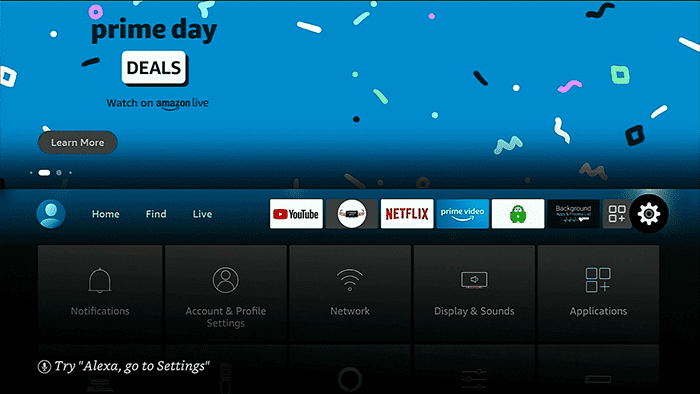 2. Now go down and choose Network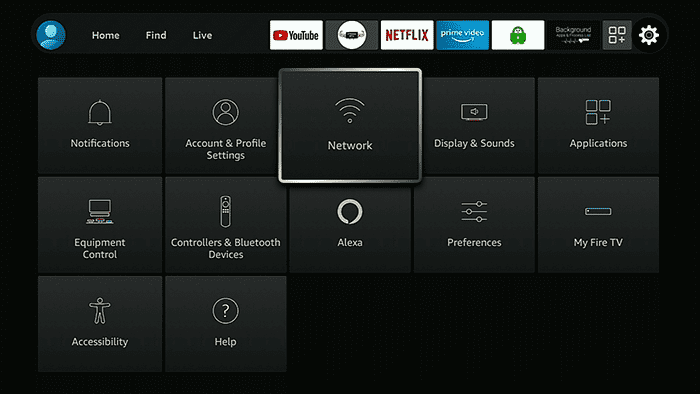 3. Now check that you are on the same Wifi network as your Android or iPhone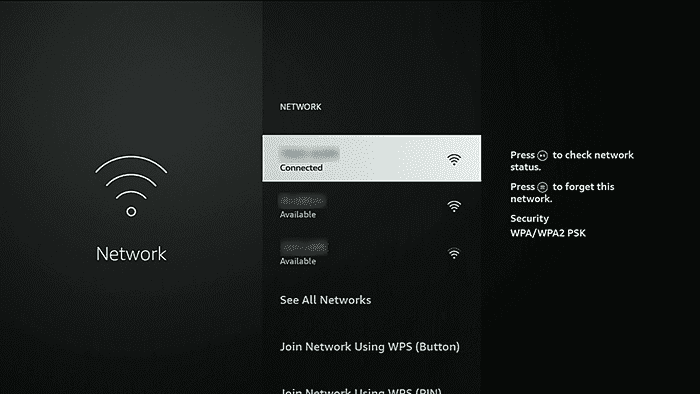 4. Ok once you have made sure you are on your home wifi and the same network as your phone follow the below methods to stream and mirror your phone screen to the firestick.
Make sure to see our latest article on How To Airplay To Firestick
How Set Up Screen Mirror On A Firestick
1. On the remote press and hold the home button until you see an icon bar then choose settings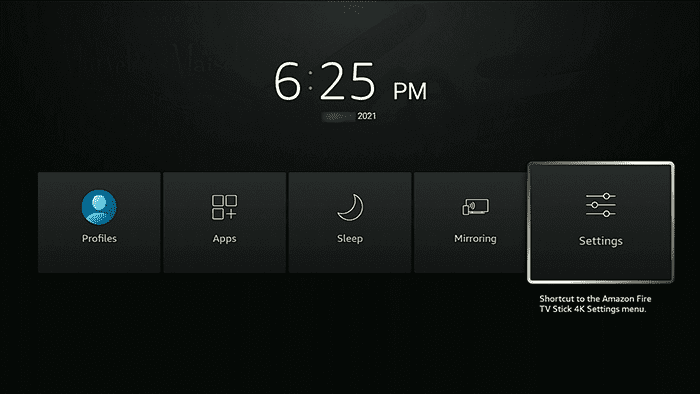 2. Head over to Display and Sounds and choose the icon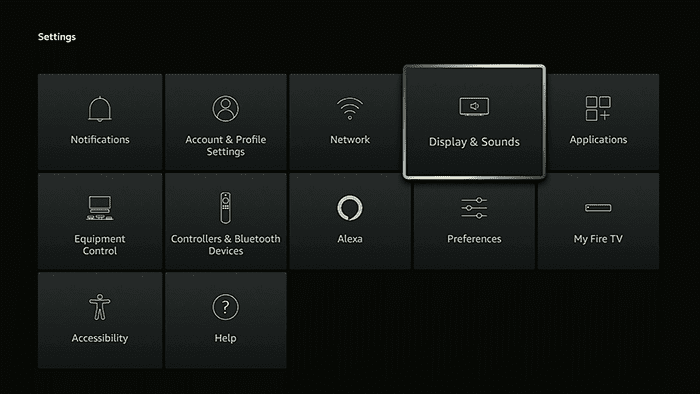 3. Click on Enable Display Mirroring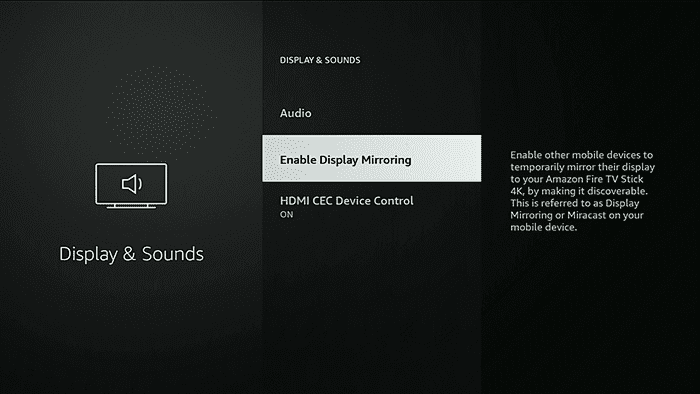 4. You will now see the firestick screen mirror status screen, you will need to leave the firestick like this and don't press any buttons on your firestick remote.
Learn how to cast the iptv smarters pro app to any Chromecast or screen mirroring device
How To Mirror Your Android Phone To A Firestick
Ok once you have done the above steps now it's time to share the stream or any media you want to your android phone so pick up your android smartphone and follow the below.
1. Swipe down the status bar from the top of your android phone and look for the icon called Cast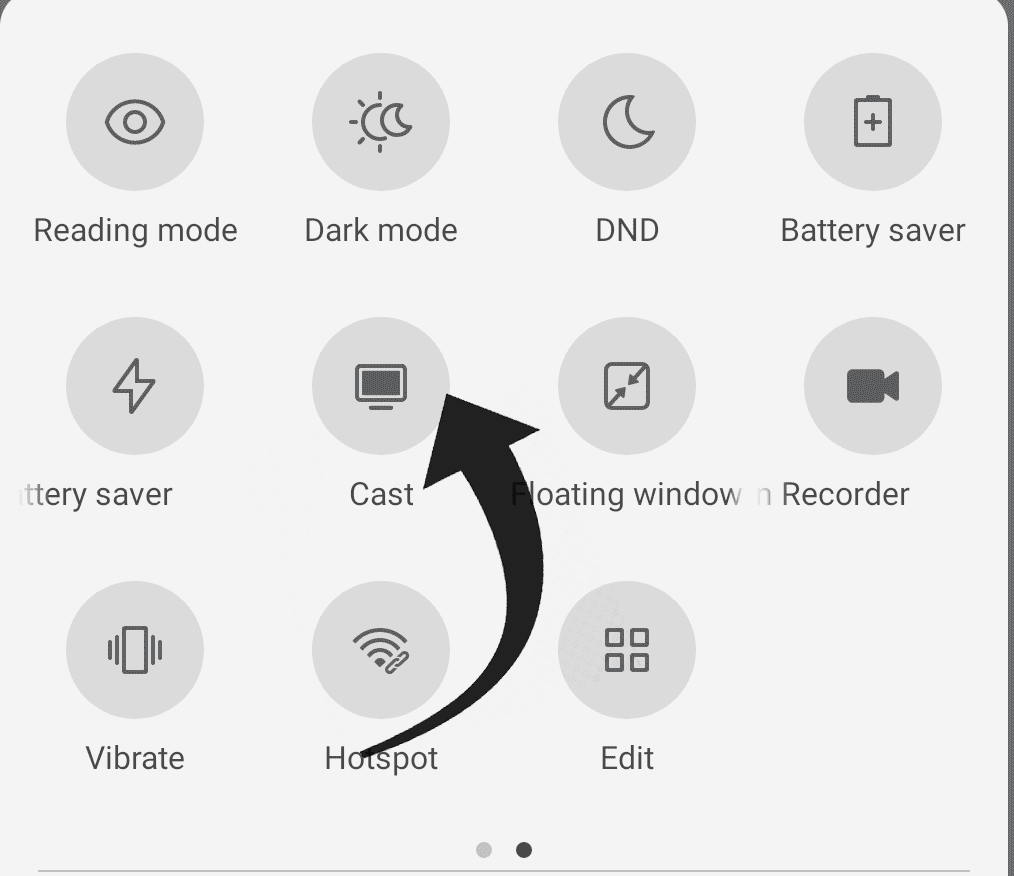 please note: If you do not see this icon on your android phone then go to settings and look for wireless and Bluetooth connections and you should find Cast located in there. Also sometimes cast can be called another name such as Wireless projection etc.
See our guide on How To Cast MovieBox To Your Smart TV Easily
2. You now should receive a message on your phone just explaining about casting just choose Agree or ok to dismiss this notice. It may also say it will turn on WiFi or Bluetooth just click yes.
3. Let it search for the firestick it should take no more than a few seconds to find and once it does you will see your firestick name on your android phone so select it.
4. Allow around 1 minute for the phone to connect and once it does you will see a mirror of your android phone on the TV screen so now you can choose and use apps on the phone while viewing on the TV, stream media, and much more cool things with the screen mirroring.
We find one of the good ways to use screen mirroring if your family or friends do not have IPTV but have a firestick you can use screen mirroring to stream IPTV using our own android Strong IPTV app which you can follow our guide here on how to set up the android app with your android smartphone.
How To Cast iPhone To A Firestick
This will take a different approach to how you mirror an android as that works natively. But it's just as easy to do with an iPhone using a free app from the amazon app store.
See The Most Common Steps To Start Streaming IPTV In 2023
1. On your Amazon Firestick press the home button and go to Find then search and press ok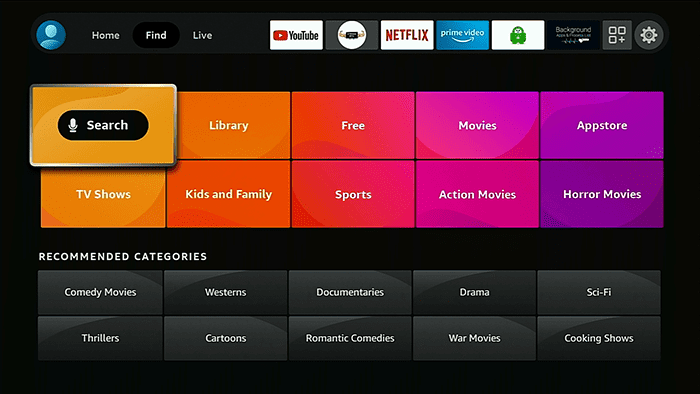 2. Now type in the word "Airscreen" and once you see the word click on it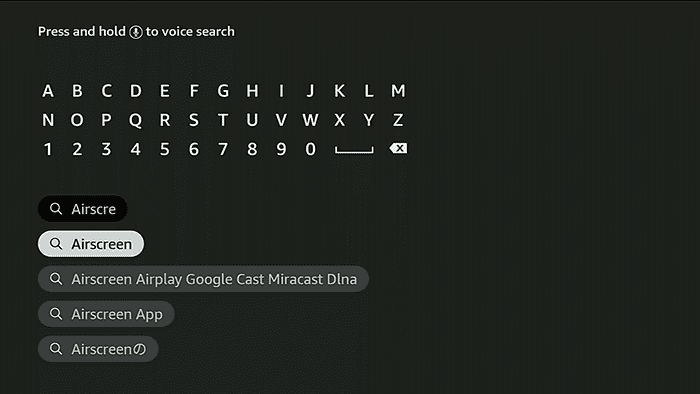 3. Click on the first icon called Airscreen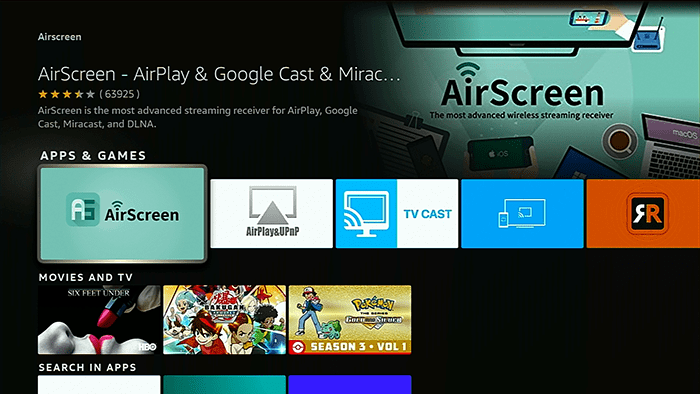 4. Click on Get to download the Airscreen app and choose open
Now we will show you below how to set up airscreen to get your iPhone working correctly with the app.
See How To Cast Oculus Quest Or Rift To An Apple TV Using Airplay And iPhone
How To Set Up Airscreen On A Firestick
1. You will be met with a welcome screen you can choose "How to Use" if you wish to watch the tutorial but we recommend clicking "Start Now"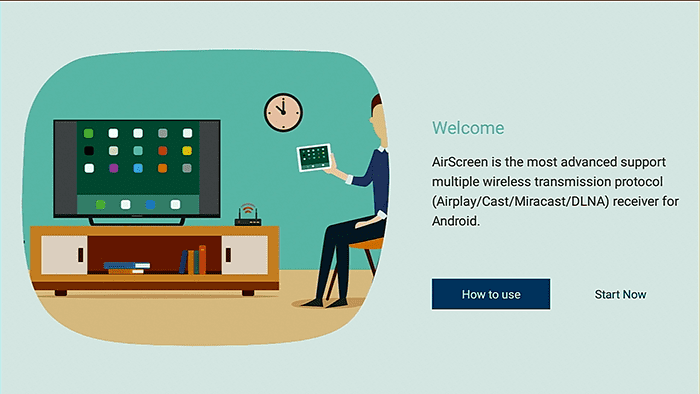 2. Go down to the settings and then press right to the settings cog icon and press OK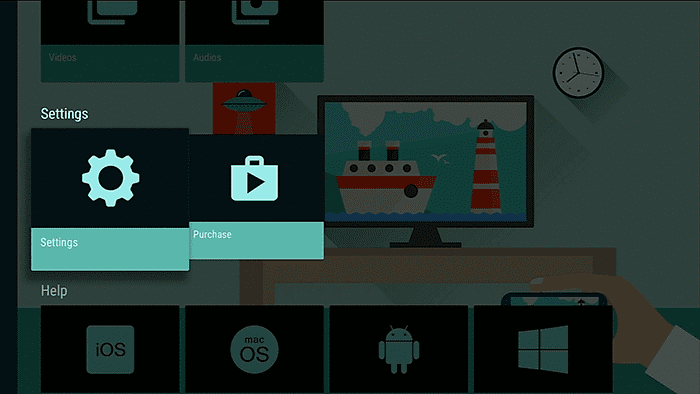 3. Once inside settings make sure the "Airplay: Allow other devices to connect" line is ticked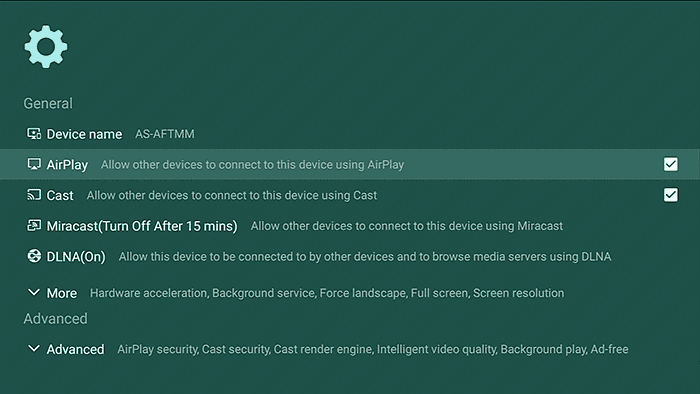 See How To Airplay To A LG Smart TV
4. Now press the back key on the remote to go back 2 screens and go up to Start and press OK then OK again on the Start icon. You will not see a status screen saying "waiting for connection".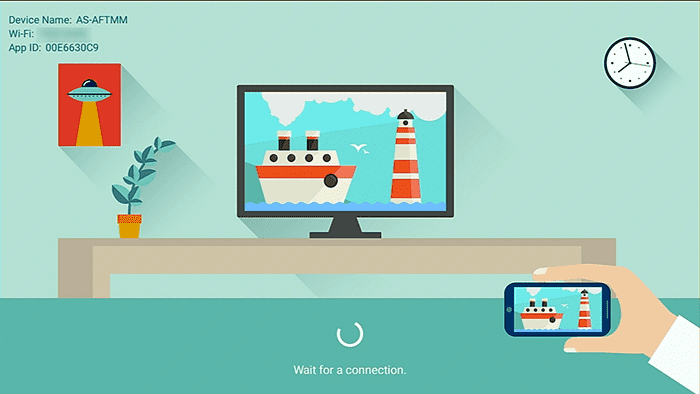 How To Setup Mirroring on Your iPhone To A Firestick
1. On your iPhone pull down the top bar and choose "screen mirroring"
2. Now wait while it looks for the firestick and once it finds the firestick click on it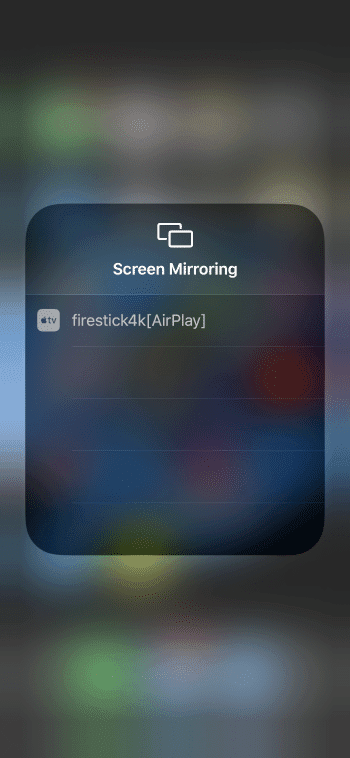 Now, that's it you have successfully mirrored your iPhone to your firestick ready for streaming anything and mirroring your apps or playing music, videos, or photos on the firestick.
FAQ:
Casting To Phone From Firestick
Why doesn't my fireTV have screen mirroring?
First, you must make sure that your firestick is connected to the same wifi network as your phone or device you are choosing to screen mirror from
How Do I stream my iPhone to my firestick?
This has already been covered in our guide but you simply need to use airscreen and then choose the screen mirroring function on your iPhone
Conclusion
We hope you enjoyed this guide on how to stream from your phone to a firestick if so make sure you give it a share to help others who may be unaware of this cool function the firestick can do.