Updated June 2022
So you just got yourself a shiny new Amazon firestick and you want to install IPTV on firestick easily? Well, we have written an in-depth guide making the process very easy for you on how to install smart IPTV on amazon firestick. This guide also works for firestick 4k, fire tv, fire cube, android tv boxes, smart TVs, and android smartphones. First, make sure you have your amazon fire stick setup as in linked to your amazon account and settings.
We have recently updated this guide as Amazon has removed the IPTV app from their app store but follow this guide to get the smart IPTV app back for good
Don't forget to buy best IPTV provider service for your firesticks IPTV smarters subscription.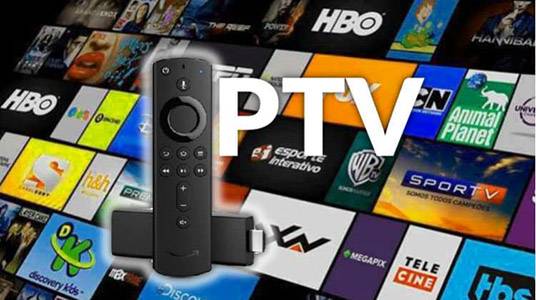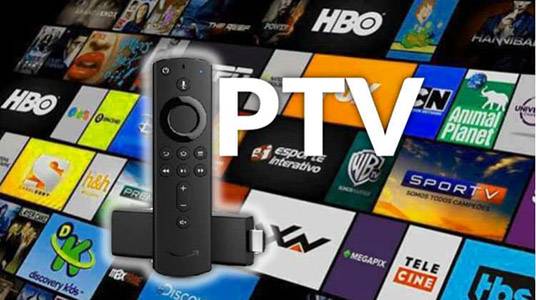 Setup Your IPTV Firestick From New
This is very easy to do just simply plug in your firestick to your HDMI port on the TV and plug the power lead in and follow the on-screen instructions the firestick goes through such as creating or linking your existing Amazon account to it and joining the firestick to your home wireless network.
What is Smart IPTV For Firestick
Smart IPTV for firestick is one of the best IPTV players for firesticks in 2022 and is specifically made for IPTV on firestick, fire tv, fire tv cube, firestick 4k, android tv boxes, android smartphones, android tablets, and also the latest smart TV's which can run the IPTV smarters subscription on.
What the app does is allows you to watch IPTV for firestick using any of the above-mentioned devices using an IPTV supplier. The app is easy to install and also very user-friendly and has a nice-looking interface that is easy to use.
The app is one of the best apps to use for IPTV unless you are using our own custom IPTV app which is the best to use for our own IPTV services. Many people also enjoy the easy way you can just upload the M3U URL from your IPTV provider and the IPTV will work making this a quick and efficient way of getting your IPTV all up and running fast.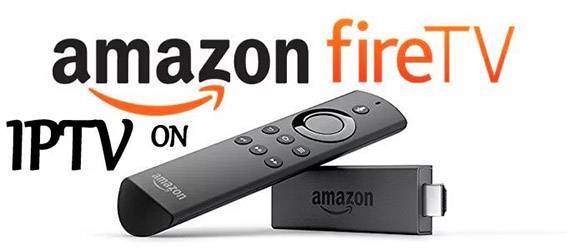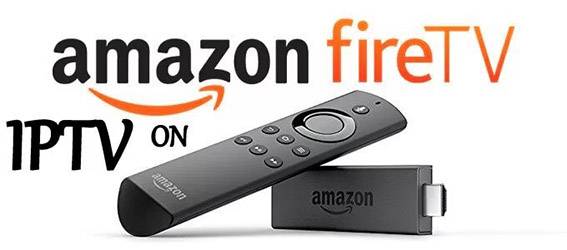 How To Install IPTV On Firestick Using Smart IPTV App
Ok, this is the main part of how to install IPTV on firestick using Smart IPTV so listen up and follow the picture guides.
What you need to do is make sure you are on the top bar on the screen and press right on the remote to scroll across to Settings then My Fire TV then Device then Developer Options and then select Apps from Unknown Sources and turn it to ON. (This setting will be set to OFF as default)
You can now leave the Apps from Unknown Sources set to on there is no need to turn if off especially if you will be sideloading other apps in the future.
Once you have done the above its time to get cracking so what you want to do next is press the home button on the firestick remote to go back to the Amazon home screen then press left on the remote to the little magnifier icon next to the word Home and press ok which will allow you to perform a search.
Quick Tip: You can hold the microphone button on the top of your firestick remote and say "Downloader" and it should find the app for you
Now you want to use the search keyboard to type the word Downloader like below. (Downloader you will use a lot to install third-party firestick apps on your firestick device)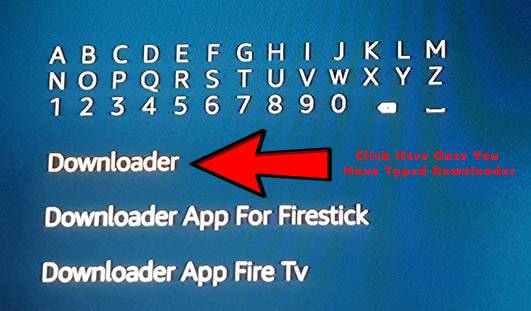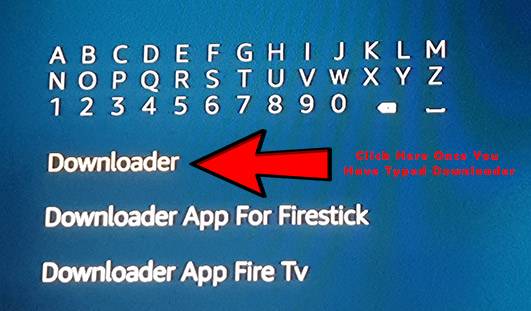 Now press ok on the orange downloader app icon and you will then want to press ok where it says download and install and then the app will start downloading and installing and once complete you need to click on open to open the downloader app.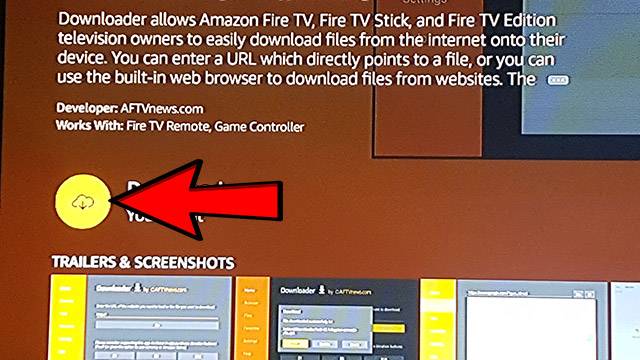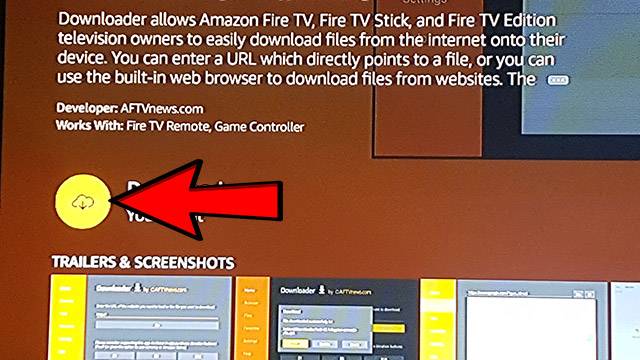 Once the downloader app has opened you will want to press ok on the firestick remote to close the little notice box that is showing then press ok on the textbox on the tv screen to enter the address bar and now you will need to type this into the box http://tinyurl.com/sippytv3 and then click on go.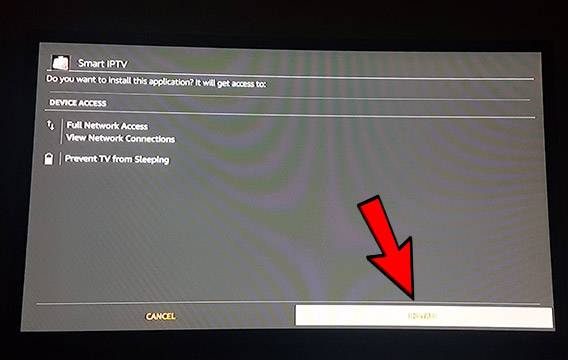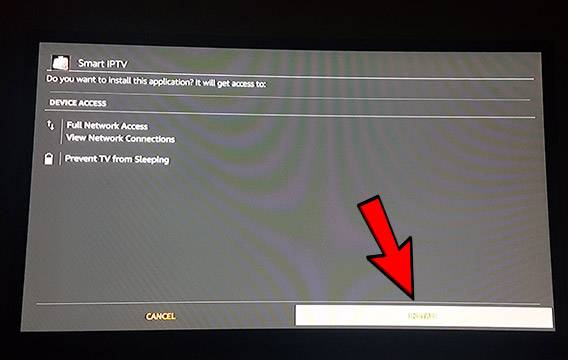 Check our latest guide on how to delete files from your firestick
Smart IPTV app on the firestick will start t download and once it has finished download choose to install it to the firestick by pressing ok it will install fast so then just open the smart IPTV app then you will see the same screen like this below.
See The World TV Worldwide IPTV that Strong IPTV offers
After you have installed smart IPTV the app will still remain in downloads so you can delete it to save space on your firestick or other devices. To do this simply go into Downloader again and go to Files you will see the downloaded smart iptv app so click on it and choose Delete.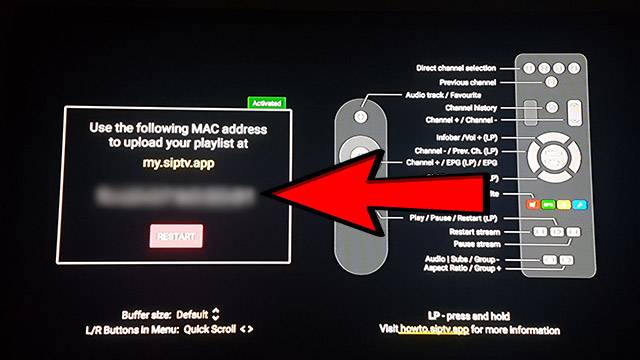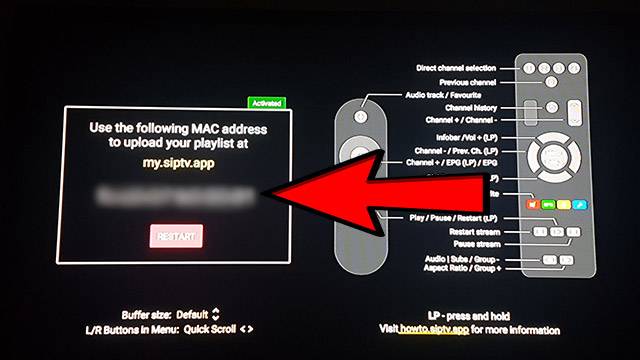 How To Upload Your M3U Playlsit URL To Smart IPTV App
Now what you have to do is write down your MAC address code from the IPTV app and go to this website http://siptv.eu/mylist/ then in the part that says MAC you will need to enter the Mac address code you have written down. Then you will need to copy the special link you got from us. Now choose UK if you are in the UK and don't forget to tick you are not a robot (unless you are then don't tick it)
Now finally click the send button and then carry on with the guide.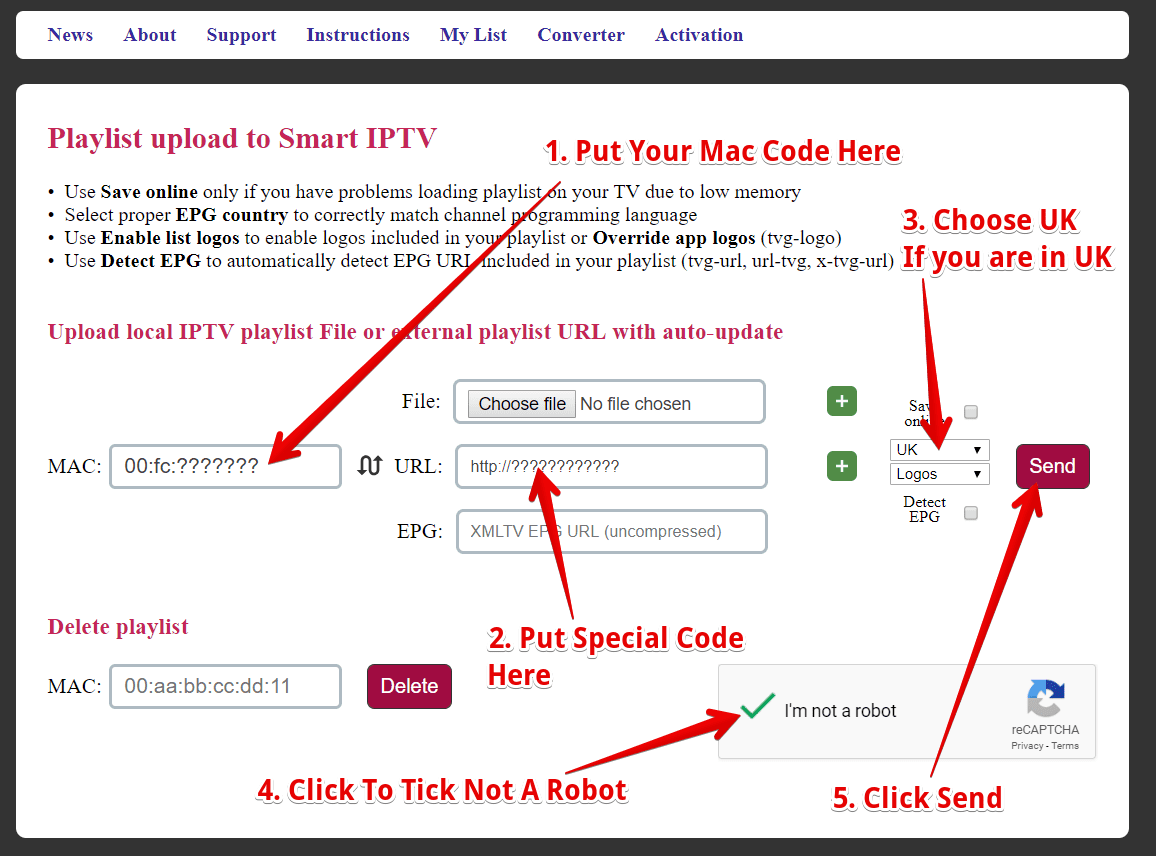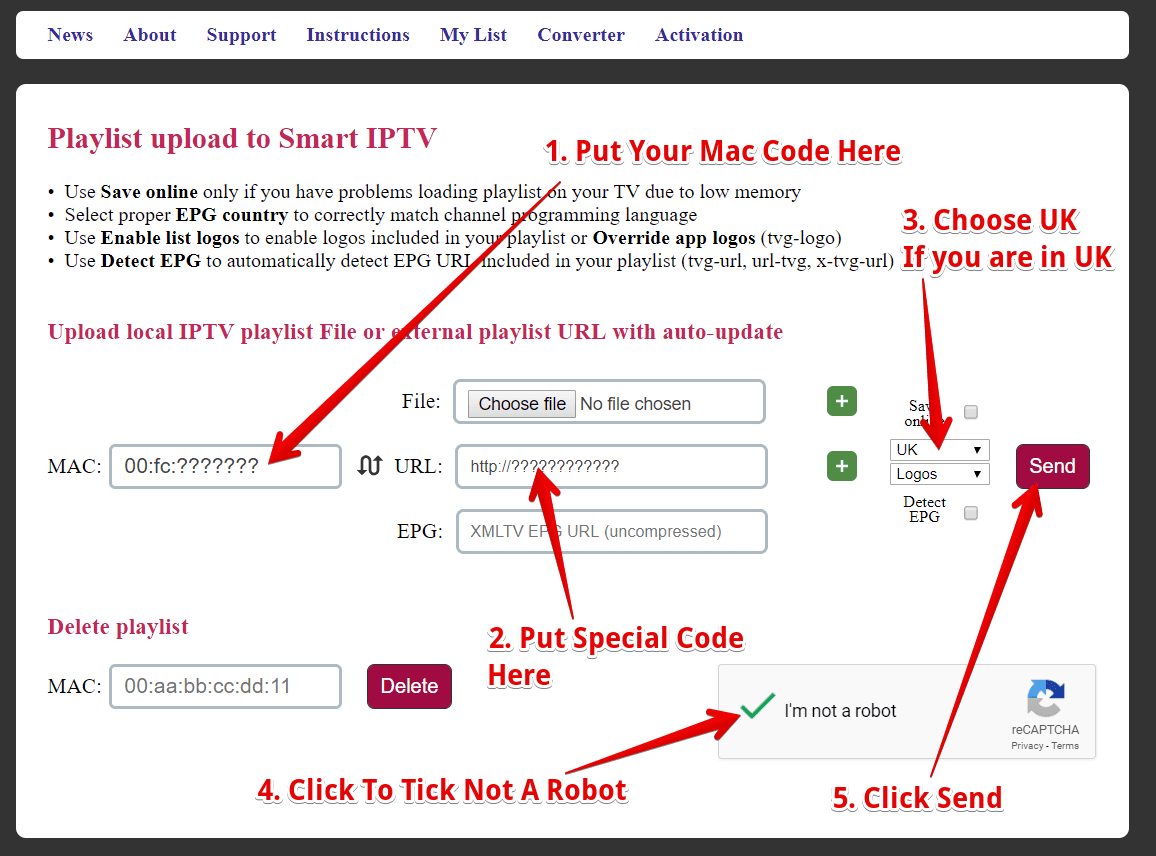 You can buy an IPTV subscription from us to get the special link you need for your firestick. Also, we strongly recommend using a private dedicated VPN when using the IPTV app on your firestick to make sure you have no issues with any IPTV blocks.
Now all you have to do now is go back to your firestick and press ok to restart the app and once the smart IPTV app restarts that will all be working.
Make Sure You Buy The App Within 7 Days
When you have installed Smart IPTV app for firestick it gives you 7 days to try it so its best to buy the app for just £4.99 for lifetime access, before your 7 days run out. We advise buying the app with in 5 days otherwise if the trial of the app runs out you will need to buy the app anyway after 7 days then contact us to put your channels back on so it's easier just to buy the app before the 7 days so the channels stay on.
See our easy to follow guide on how to Reset Your Firestick Remote if it becomes unresponsive
How to activate IPTV on the firestick using the app through siptv website
To activate IPTV on the app before the 7 days are up you simply go to http://siptv.eu/activation/ then put in your MAC address code you have written down then choose one of the 2 ways to pay so if you put it in the bottom box just check out via paypal and all done.
So there you have it how to install iptv on firestick. We hope you enjoyed our firestick iptv guide, if you know someone who needs help setting their firestick up with IPTV then feel free to share this guide with them.
You can test the app called STB Emulator by following our guide on How To Setup STB Emulator on Android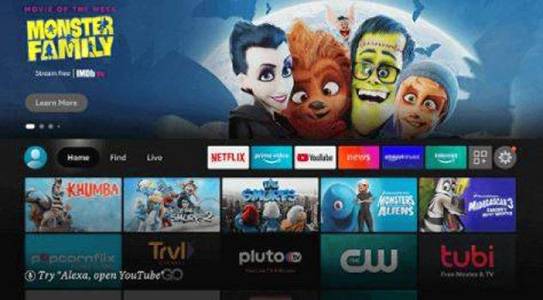 How To Find Smart IPTV (Best IPTV Player) On Firestick
Sometimes the Smart IPTV app will not be at the top of your home screen on your firestick so you will need to access the app another way to start it. This is especially the case for new firestick users.
Looking to use another app? Then see our guide on How To Download Xtreme hd iptv On A Firestick
To find Smart IPTV on firestick you will need to head back into settings then applications, manage installed applications and finally click on Smart IPTV and choose to launch the app.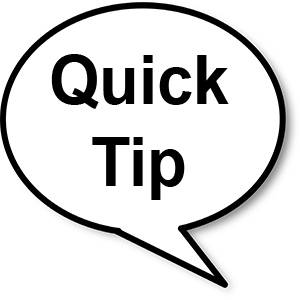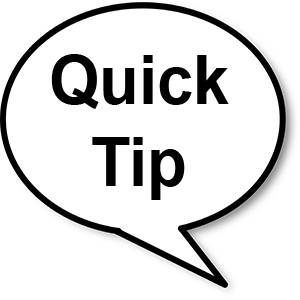 We recommend you use this VPN provider if you get any issues with the firestick while watching any IPTV. and use our code IPTVBLOCK50 you can get a LIFETIME DISCOUNT of 50% OFF.
If you want to see more about VPN and how to install it on a firestick the see our VPN Guide here
Related Articles:
How To Install IPTV on iPad
Why You Should Use A IPTV VPN
If you do not have a firestick you can use your smart TV for IPTV by following our guide on how to install SSIPTV Smart TV
Remember you can use our own IPTV app which is the best firestick app to use for your android based device or firestick.
Bonus: We have had many people send us emails asking if we know how to fix a Netflix error you can click this netflix error nw-2-5 to find out how to fix the Netflix error.
UPDATE: We have a new iptv app for your amazon fire stick chipped so there is no need to download this app anymore you can download the new app we have made for your firestick.
Our new App is the best IPTV app on firestick or fire TV so head over to the guide below and install IPTV on Firestick.
Check out our new guide here on how to install our Strong IPTV app to your firestick.
How To Install IPTV On Firestick FAQ 2022:
What Is The Best IPTV App To Use On The Firestick?
The best IPTV app to use is the Strong IPTV app which you can download from the Strong IPTV website.
How Do I Update Smart IPTV App?
You will need to manually download the app and install it on your firestick following our guides.
Do You Need A VPN For IPTV?
You can watch IPTV without a VPN but it is strongly recommended you use one to avoid any potential problems.
How Much Does Smart IPTV Cost?
The app is very cheap and costs a one-off lifetime fee of $6.50
We hope you liked our guide on how to install IPTV on amazon fire stick if so make sure to give this guide a share.