Ok, we are writing this guide to help you set up your mag 256, mag 250, mag 254, mag 260, mag 424, mag 320, or any over IPTV mag box you own on our portal address. This will also work on all the latest mag box devices in the future.
So the first thing first is to turn on the mag device then press menu, then go to settings.
Now what you want to do is enter System settings and now click on servers and finally choose Portals.
Ok now you will see a screen with Portal 1 name, portal 1 URL & Portal 2 name, Portal 2 URL.
STRONG IPTV TIP: Prior to venturing down this path, it's important to understand that these third-party applications haven't been vetted by a trusted source.

This is why we suggest always using a VPN which will encrypt your connection to the Internet when using these various streaming APKs and add-ons.
You only need to focus on portal 1. So if you have any settings already in any of the fields you can go to each field and delete any of the data that is already in the fields to make way for your new IPTV subscription.
Now it's time to enter some details so in Portal 1 you will want to put the name Strong IPTV.

Now in portal 1 URL, you will need to enter the portal address you received in your email after you signed up to our IPTV subscription which you will get right away.
So your screen will look similar to the picture below but your portal 2 URL will be different which you will find in your sign-up email.
Now once your screen looks the same apart from your own portal address from your email you just need to press the OK button for the settings to be saved.
Once you have completed these steps you can reboot your mag box portal and then as long as your IPTV provider has entered your MAC code into their IPTV service you will see all the IPTV channels.
When it comes to mag boxes they used to be good a few years back but the best IPTV device on the market currently is an Amazon firestick as this will allow you to use far better apps such as TiviMate or IPTV smarter and also easily install VPN service on your firestick if your internet provider blocks IPTV when live football is on.

If you own a Mag box adding a VPN is impossible due to the mag box being closed source firmware so the only way would be to use a VPN router instead of your normal wifi router to be able to have a VPN running on our mag device.
See how to get iptv samsung again since the smart iptv app has been taken off the app store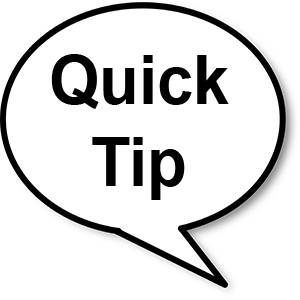 We recommend you get an android based tv box for the best IPTV experience using own own IPTV app that will bring the best out in IPTV compared to a mag box and also can do A LOT MORE cool things then the limited mag devices
Now click the exit button to go back and you will now be asked do you want to reboot the box, choose the ok option and this will make sure everything runs fine once the box comes back on with your mag iptv subscription.
If you need any further help with anything be sure to let our support team know.
See How To Become A IPTV Reseller Now to run a great IPTV reselling service.