You may have had times when you go to pause what you're watching on your TV and as you press a button on your firestick remote it just doesn't want to play ball this time and you change the batteries, but still, it decides to not comply as every press of a button your frustration grows ten-fold but its time to relax as we have the solution on how to reset your firestick remote.
Our resetting firestick remote guide will work across all firestick versions no matter what generation you have such as the first-gen, second-gen, third-gen, and higher.
But Wait!!
Why Does My Firestick Unpair In The First Place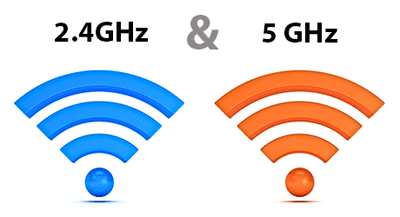 The reason why firesticks unpair or disconnect can be the bands they operate on with it being a 2.4GHZ band it can be worth putting your router to 5GHZ to avoid any cross talking on the same 2.4GHZ frequency band.
Also, they could unpair if the batteries run out very fast and you need to change them but normally you will get notified of when you need to change the batteries with on-screen notifications or in the menu settings.
See How To Open The Firestick Remote

The amazon firestick device is a very solid all-around media entertainment player such as the Apple TV's and Roku devices all are very well built and constantly updated with better hardware.
So with this in mind, not everyone's firestick will unpair and disconnect but you may have had a time it may of and took a while to pair back up even as a fluke if you never knew the method.
Get the best out of your firestick now and Join The Best IPTV Provider around Strong IPTV for the best quality HD channels and the most movies you won't go wrong.
What Happens When I Reset My Firestick Remote
When you soon move on to resetting the amazon firestick remote what happens is the actual resetting process will disconnect and delete the remote from the firestick so it can be seen again as a new remote being connected to the firestick.
Learn how to reset your firestick without a remote

We will explain 2 methods you can use to reset your firestick remote the first one is a soft reset which should work fine but if it does not you will need to use the second way which is a full reset of the firestick but be aware you will lose custom settings and downloaded apps using the second method (factory reset) of getting your firestick remote paired back up to your firestick device.
Sometimes the second method is just what the doctor ordered especially if your firestick has gotten a little slower over time or you are maxing out the disk space on the firestick as the second method will put your amazon firestick back to a brand new stick well as you bought it nice and fast again.
Now it's time to actually get to the process on how to reset a firestick remote we will start with the first method below.
See What To Do If Your IPTV Audio Is Out Of Sync
How To Reset Firestick Remote
Ok if your firestick remote is not cooperating with your keypresses and refuses to do anything you will need to follow the bellow
Turn the firestick on and back off using the plug at the socket and wait until the amazon home screen comes back on the TV screen.
Now you will need to press these buttons below on the firestick remote all at the same time for 10 seconds.
Left Button + Menu Button + Back Button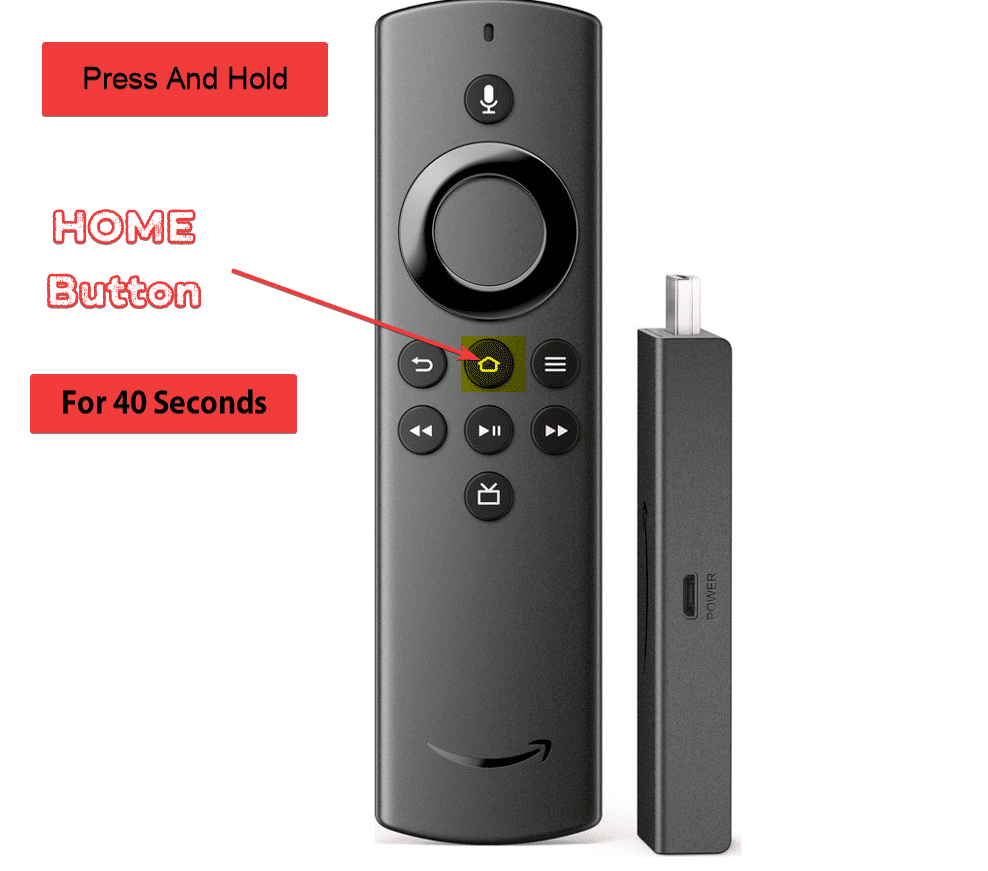 After you have waited 10 seconds after pressing the left, back, menu buttons all at the same time then you will release after 10 seconds and just wait around 60 seconds after you release the buttons.
Now unplug the firestick and immediately remove the batteries out of the remote as well then sit and wait for another 60 seconds.
Once you have waited for over 60 seconds you can plug the firestick back into the TV or with your plug socket on so the firestick starts to load up. Also while you wait for the firestick to load you can put the batteries back in the firestick remote and once the amazon home screen loads you will need to press and hold the Home button for 40 seconds.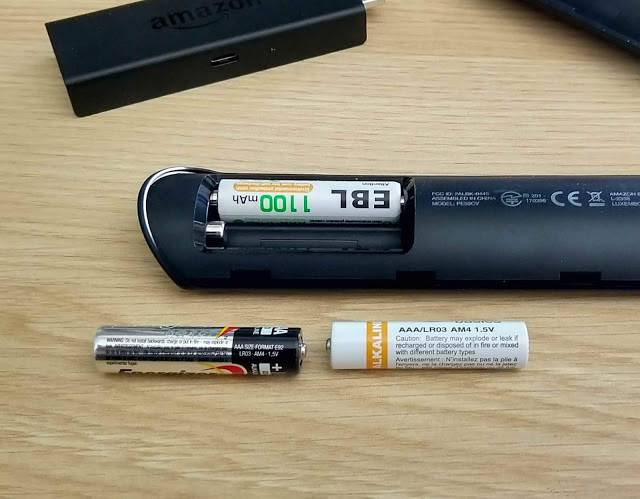 Now after pressing and holding the Home Button for 40 seconds just put the firestick remote down take a deep breath and wait for another 60 seconds and this will reset your firestick remote nine times out of ten.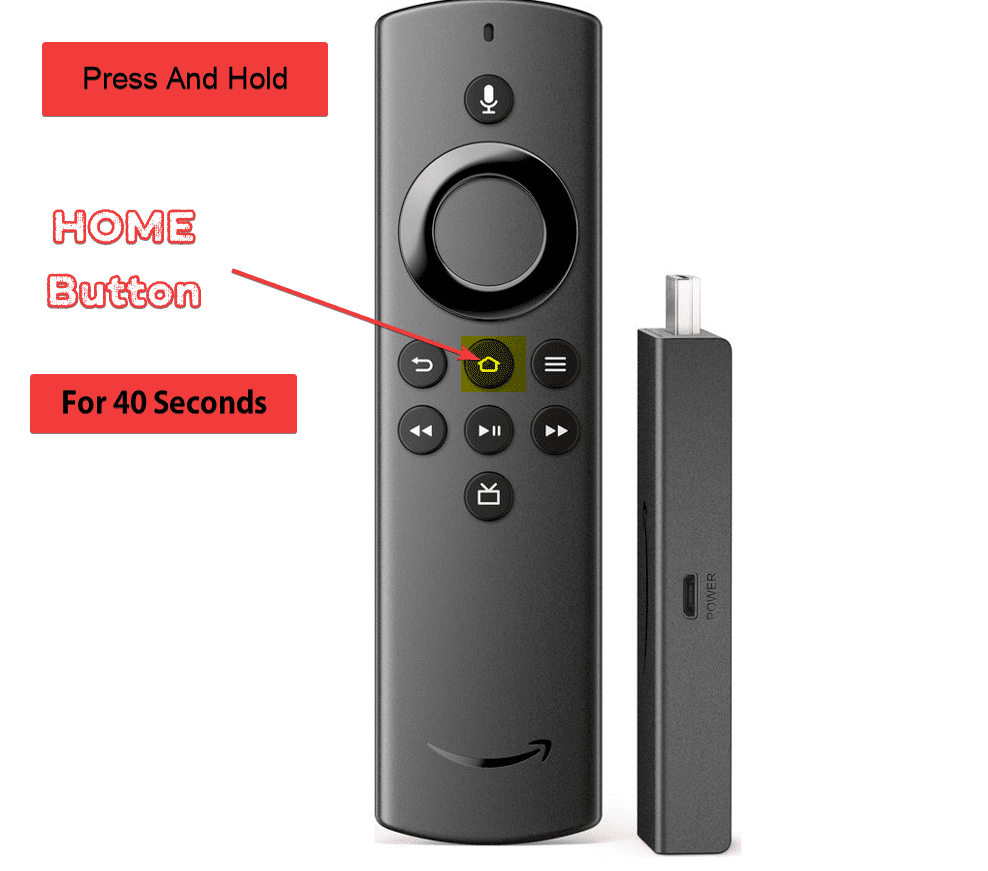 But if you have gone through all the above and by a miracle the firestick remote has still not paired then you will need to follow the second method below which will factory reset your firestick.
See the best cracked apps for your firestick
How To Factory Reset Amazon Firestick 4K
So if the above did not work for you the only method to sync your remote back up is to factory reset your firestick. So you will want to make sure you backup anything important on it before proceeding.
Now you will need to use the official Fire TV app on your smartphone to be able to control your firestick with your remote not working and once you get a connection you need to follow the below steps.
Make sure you are on the amazon home screen by turning off the firestick and back on

Now on the remote or the phone app press and hold the

right key + back button

for a few seconds

You will see your 4k Firestick power off with a notification to say it is powering down
Now allow it some time as it is self-cleaning and resetting, it will turn itself on once it has completed the reset and you will need to set up your firestick again as new
Another bonus to this method of resetting the firestick is it will help fix any other issues you may have been having with the firestick such as any blank screen issues, overheating, home screen unavailable or any other weird issues you may have come across when using your firestick.
See How To Change Time On Firestick
Why Does The Firestick Have A Blinking Orange Light
If you have just reset your firestick remote or your amazon firestick itself and you see a blinking orange light on the top of the remote or even if you don't have issues but you have a flashing blinking orange light this means the Wifi signal to the firestick is not that strong.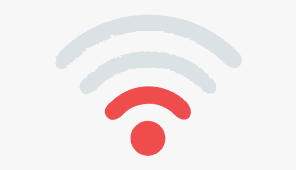 So what you will want to do is turn your wireless router off and back on to see if that resolves this issue. If not then you will need to check for any interference in between your firestick and router these can be solid metal obstacles to magnets or anything you may think could be causing interference between your firestick and wireless router.
Once your amazon firestick has a strong signal again the orange blinking light will stop.
See the most useful firestick hacks now
Conclusion
We know from experience that resetting a firestick remote can be a real pain in the a….. if you do not know the exact methods as we have covered in this guide.
We feel amazon should make more people aware of this even f they have to stick the steps in their instructions manual as this has tripped some of our team up before when not knowing the solution to resetting the firesticks remote.
If this guide has helped you be sure to give it a share so it can help others who are frustrated by the whole to sync or not to sync saga with the firestick remotes.