If you haven't heard of RetroArch before then we suggest you get to know it if you used to like playing all the classics games back in the 90s on gaming consoles such as the Nintendo 64, Sega Dreamcast, Sega Mega Drive/Genesis, Sony PlayStation, Super NES and many more. In this guide, we show you how to set up Retroarch on your windows PC or laptop.
Make sure you pair up RetroArch with the best IPTV at Strong IPTV.
What Retorarch does is, it allows you to turn your Windows laptop or PC into a fully-fledged retro gaming system by using an emulator for any past console you can think of to bring the '70's, '80's, the '90s, and even 2000's back to life with games such as Mario 64, Goldeneye, Alex the kid, Sonic the hedgehog, Altered Beasts, and more classic retro games.
You will need a controller to use with RetroArch which can be a gaming console controller/joypad such as an Xbox 360, Xbox One, Xbox Series S, Playstation 3, 4, 5 controllers. But you can also use any Bluetooth controller even those from amazon or what you may already own. You can also use a wired controller as well such as the Xbox 360 ones.
Ok, now you have a controller ready let's begin.
How To Download RetroArch On Windows
To download Retroarch on your windows PC is an easy step just simply head over to RetroArch Download Page and choose the download depending on what your Windows version is, and system type. You can choose from the 64bit or 32bit depending on what your system is.

Please note: If you are unsure what bit your system is out of 32bit and 64bit you can press your windows key and search for "About This PC" then open the window and you will see the system version under System Type. (See image below)
Once you have determined your system type then simply click on installer on the RetroArch page so we will choose 64bit
If any adverts pop up click on close and your download will start it is roughly a 164Mb file so will take a couple of minutes to download.
Once the download has finished you can click on open and begin the installation of RetroArch you may see a blue pop-up box that says Windows protected your PC simply click on More Info then Run Anyway, see the images below.
Check out the best IPTV players and apps for all xbox models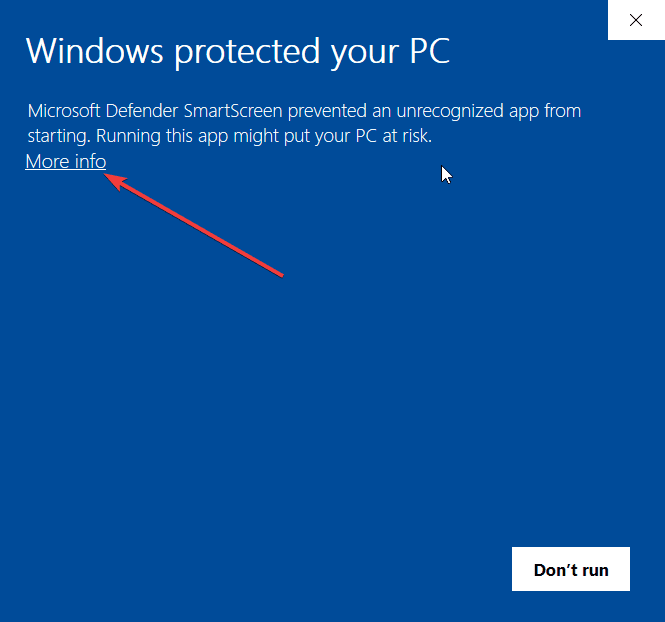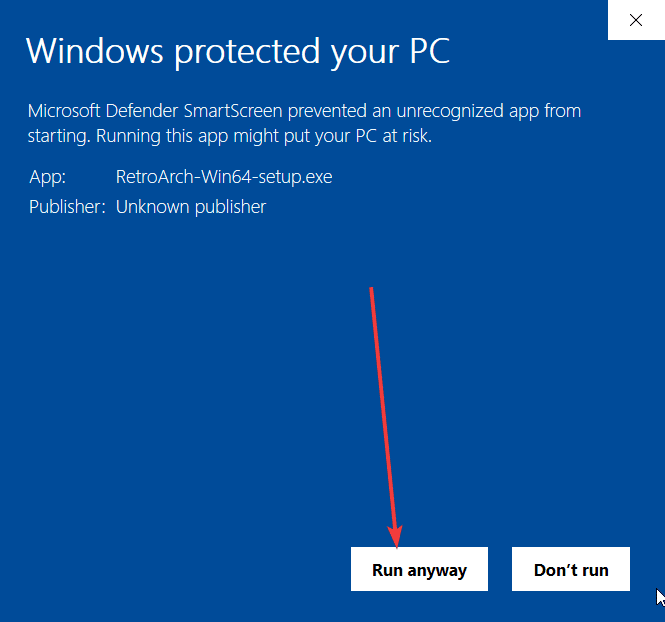 You can now run through the installation process just like any other program you install and make sure you tick DirectX runtime when you see the option too. The installation process will take around 2 minutes or so and may show a pop-up box to install DirectX so make sure you accept and click next.
Once everything is done just click finish and now you have RetroArch downloaded and installed on your PC or Laptop so now it's time to learn how to set it all up to get playing them sweet retro games.
See How To Watch Latino Channels On Firestick
How To Configure RetroArch On Your Windows PC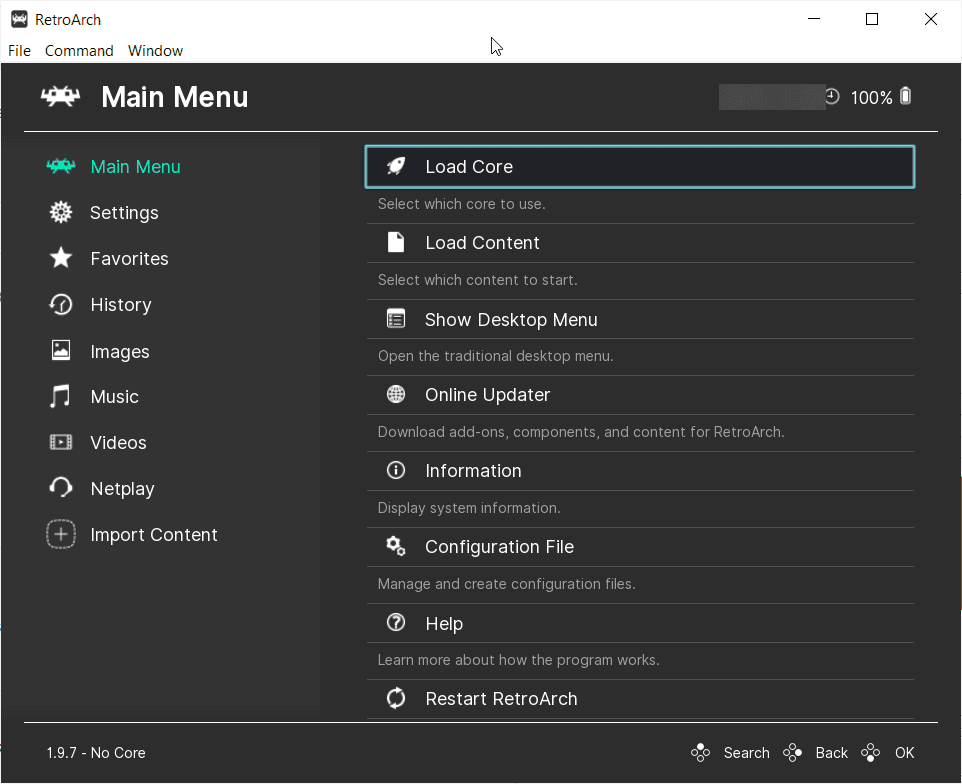 Now what you will want to do first is set up your controller with RetroArch so follow the below
Setting Up Controller On RetroArch
You will want to go down the left-hand menu to Settings and then to Input
Please note: You may find it much easier to use your up, down, right, left, backspace on your keyboard to navigate around the menu system of RetroArch if you find your mouse having any issues in Retroarch.
Wnat to know where to download ROMs from then check our article on Rom Hustler – Roms For GBA, SNES, NDS, PSX & More
Now go down to Port 1 Controls then configure the buttons with your controller by clicking on the button and then on the controller clicking the corresponding button and this will map all the buttons on the controller with RetroArch.
Once you have finished make sure to click on Save Controller Profile and that's all you have to do to set up your controller with Retroarch.
Now you will be able to use the controller to navigate around the RetroArch menu so go back to the Main Menu on the left-hand menu panel as it's time to set up the RetroArch cores (emulators).
How To Download RetroArch Cores (Emulators)
For this step, you will be adding in all the RetroArch Cores (or you can call them Emulators) but they are all the old retro consoles you would like to add into RetroArch.
To begin you will need to click on "Online Updater" to make sure you download the latest RetroArch cores.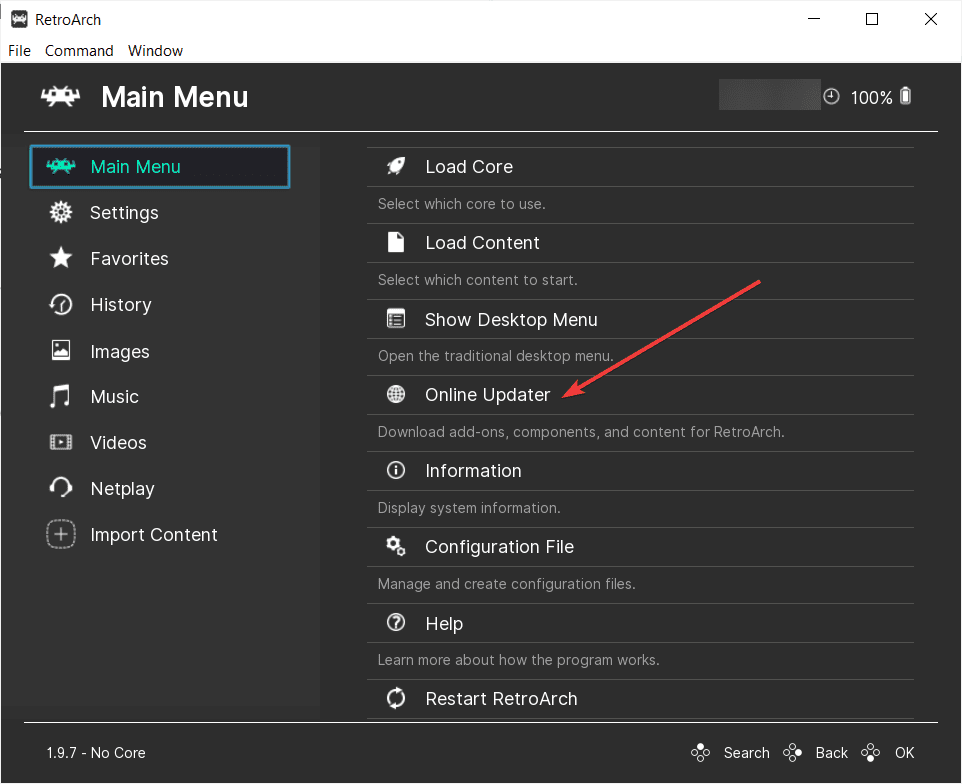 You will now need to click on the first item called "Core Downloader" and then you will see all the RetroArch Cores (emulators) so find the consoles you would like to install into RetroArch. We suggest adding many as this will save you from having to come back here to add more in.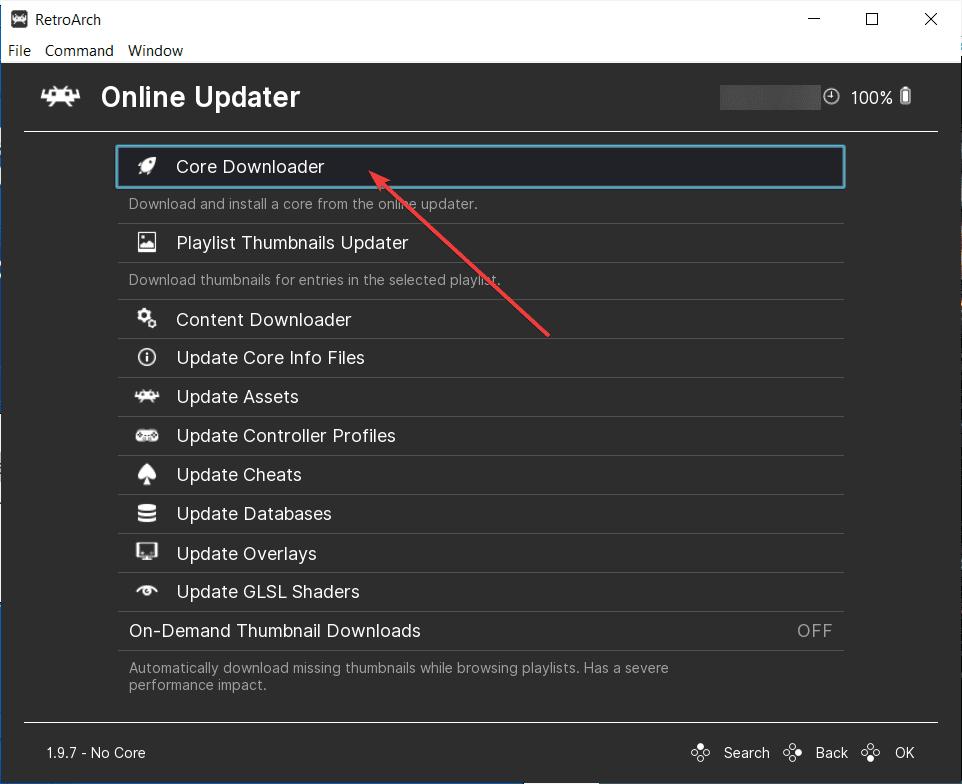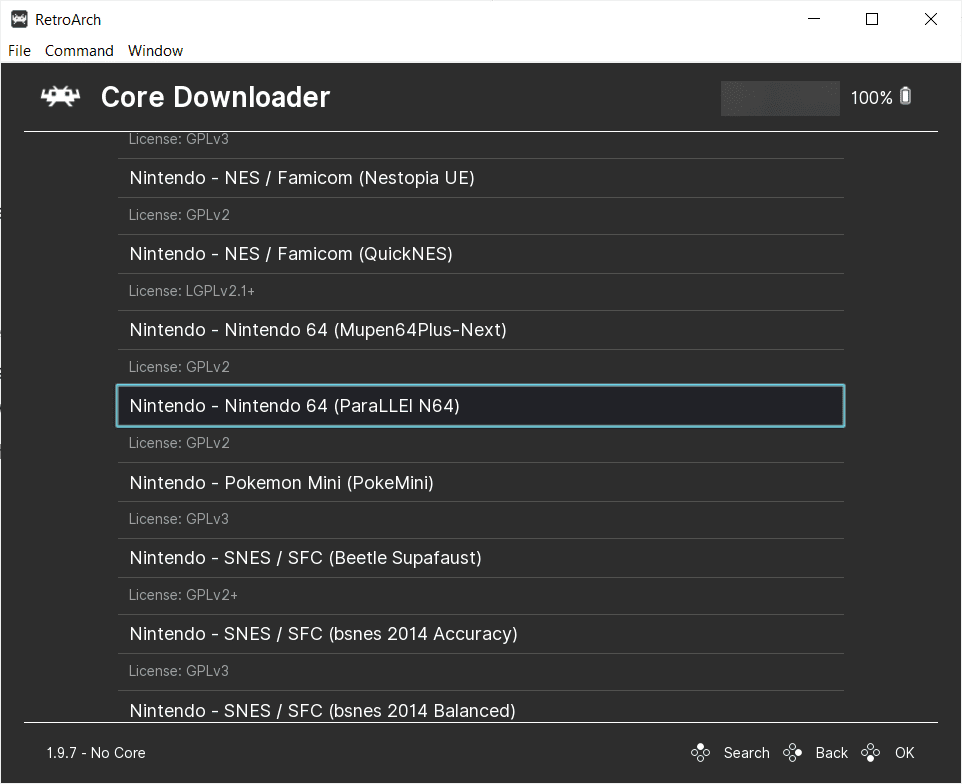 For the sake of this guide, we are just going to add in one RetroArch core which will be the Nintendo 64. But wait you may be wondering what all the names after the consoles mean well this is just the developer of the emulator for the RetroArch platform. So what we suggest is you add all the consoles you need and all the different developer names for that console as well.
So we will be adding just one console for now which will be the Nintendo 64 so we will click on both Nintendo – Nintendo 64 (Mupen64Plus-Next) and also the Nintendo – Nintendo 64 (ParaLLEI N64) as this will then allow all N64 games to work if one of the two RetroArch emulators won't play the game.
Once you have clicked on all the cores you need to install you will see a green hashtag next to all the consoles you have chosen.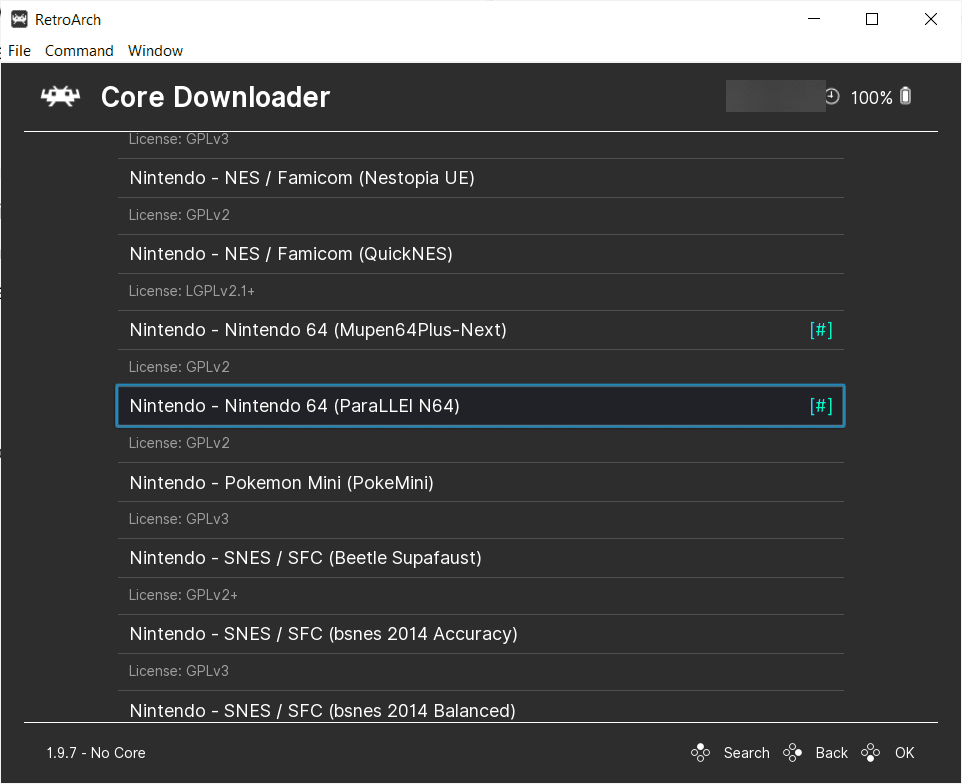 Now you can go back to the main menu and we can move on to the next step on how to get games for RetroArch (You know them all-time classics!)
How To Add ROMS (Games) To RetroArch
Here comes the fun part of this guide and the easiest which is finding and downloading all the classic ROMS or games you are itching to play to take you back a few decades.
Quick Explanation: A ROM is just a different name for a game.
The first thing you will want to do is make a folder called ROMS you can make this folder anywhere on your windows PC we recommend on the desktop so it's easy to copy games into it and easy to find.
Make A Rom Folder For RetroArch
Simply right-click any empty space on your desktop and choose New then Folder and call it ROMS (or call it anything you like) but ROMS is good enough.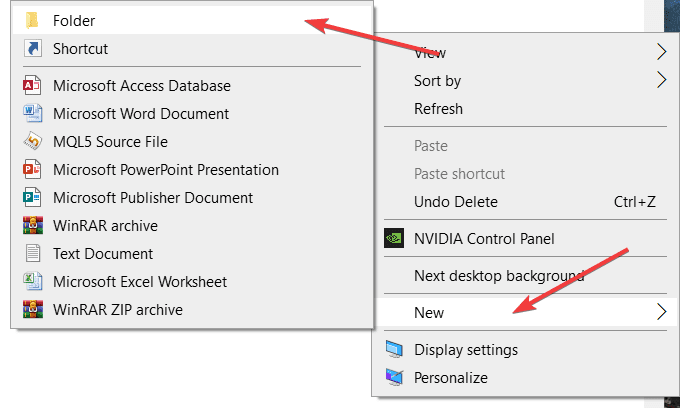 Now with this folder made it's time to get all the ROMS you want so let's show you how.
How To Download ROMS (Games) For RetroArch
We must admit this is the fun part finding awesome games and easily downloading them and adding them to our ROMS folder we just made so let's begin.
The best online website for Free ROMS is this website below called Rom Games
But you can also search google for "Roms For Retroarch" and "Roms" and you can find other websites offering free ROMs but we suggest the above as they have all the games on their website.
Please note: You can also search for ROMS websites on Google for other language ROMS such as Italian, Spanish, Chinese, Portuguese, or whatever language you want as there will be websites that have certain language ROMS but most will be English ROM websites you find.
Once you are on the website you will see a menu of consoles on the left-hand side so you can pick what console you want games for so we will use the example of Super Mario 64 ROM in this guide.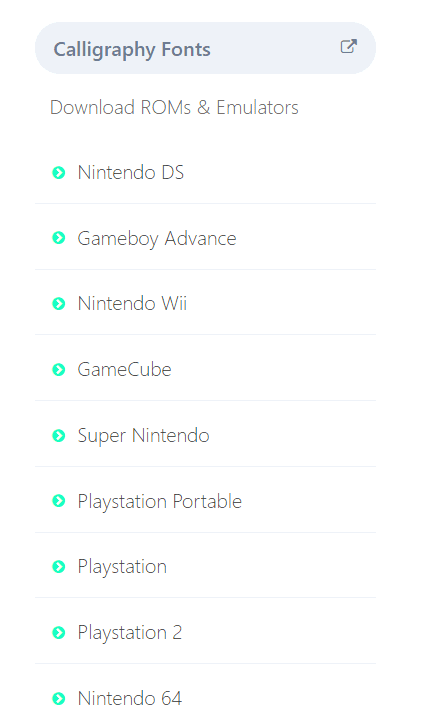 So we will click on Nintendo 64 and now we see 20+ pages of Nintendo 64 games and don't worry all games are small size so it won't take much space on your laptop or PC less than 20MB per game.
Once you find the games you want click on them and choose the big green button on the right-hand side that says Save Game.
Now once you have clicked on Save Game the game will start to download after 5 seconds and then you will see it in your download folder. It will be a Zip folder so you want to keep it as a zip folder and not open it you just need to drag and drop the zip folder into the Folder you made before on your desktop called "ROMS".
Also, don't worry if you don't have the same icon picture your's could show as a blank paper as the icon picture this is fine as long as you simply drag and drop the file straight into your ROMS folder once downloaded.
So what we recommend is you download as many ROMS (Games) as you want then put them all into the same ROMS folder you made and move on to the next step below.
Scanning RetroArch Rom Folder
Now it's time to scan the ROMS folder so all the games are picked up by RetroArch so to do this simply go back into RetroArch and click the green + Import Icon on the bottom of the left-hand menu.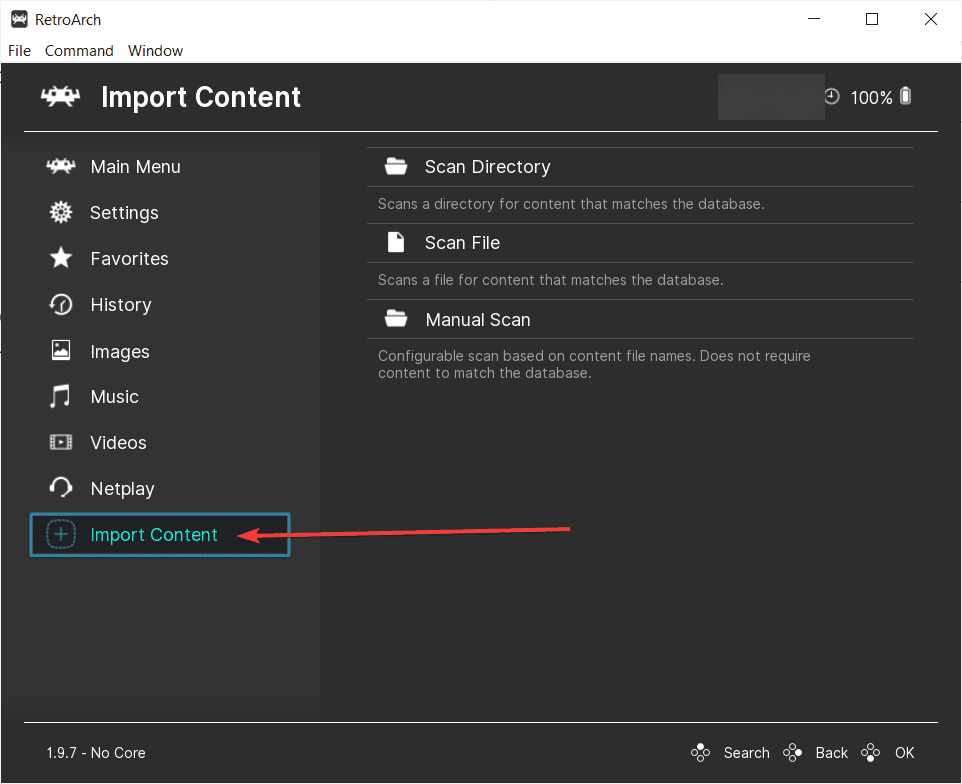 Please note: Before you start if you are like our team at Strong IPTV and have lots of folders and files on your desktop you will want to make another Folder in your ROMs folder called ROMS otherwise when it scans it will take a long time to find the games.
Now choose Scan Directory and you will have to find your ROMS folder you made earlier if you saved this onto your Desktop like us you will need to go into the C:\ folder then down to Users and now pick your Windows username you are signed into then go into Desktop and choose <Scan This Directory> but if you have many files and folders on your desktop then you should make another Roms Folder inside ROMS then click into ROMS and choose <Scan This Directory>.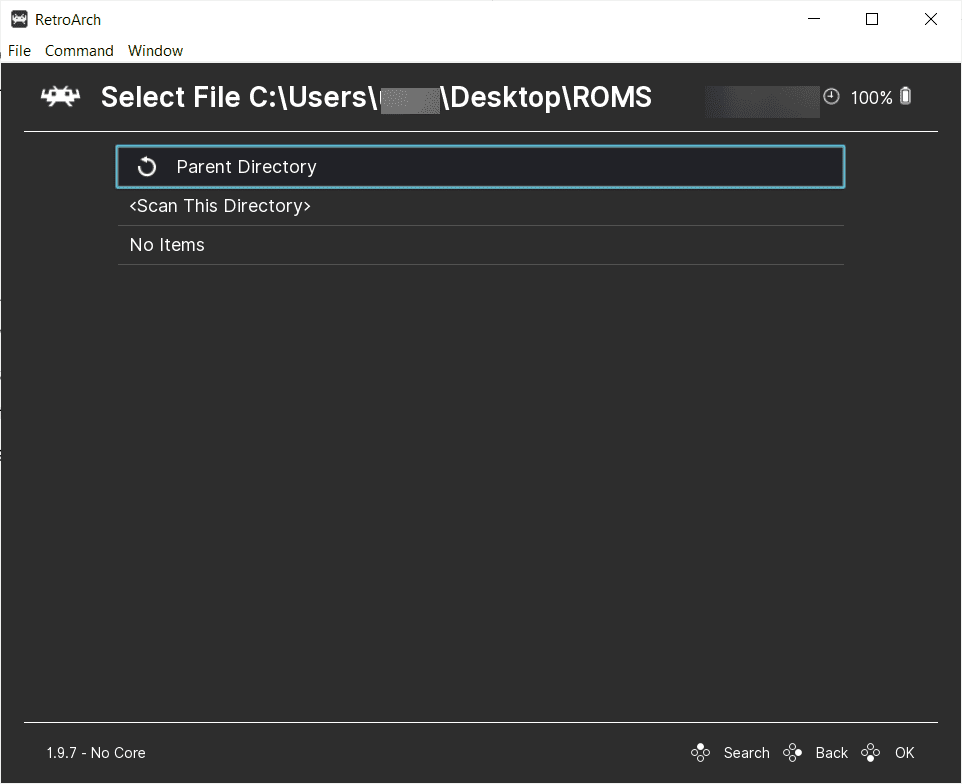 Once the scan has finished it will say "scanning of directory finished" in the bottom left-hand corner a blue pop-up will appear then disappear so this is good.
What you need to do now is press the back button on your controller or windows keyboard many times back to the main menu and now you will see the consoles at the bottom of the screen so click on one of them.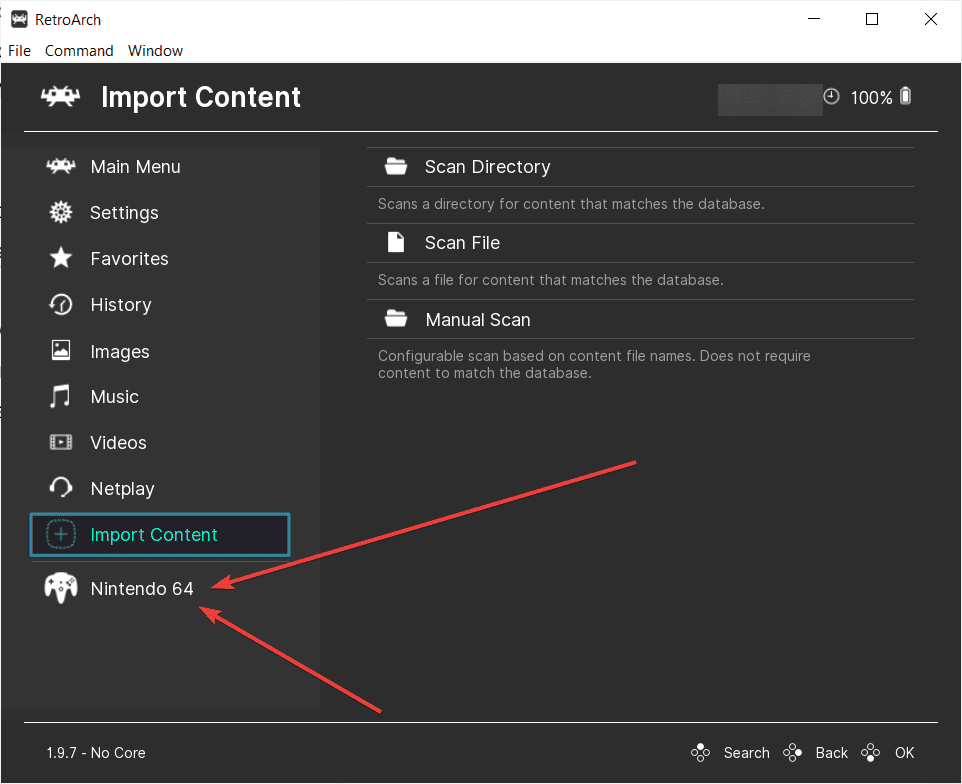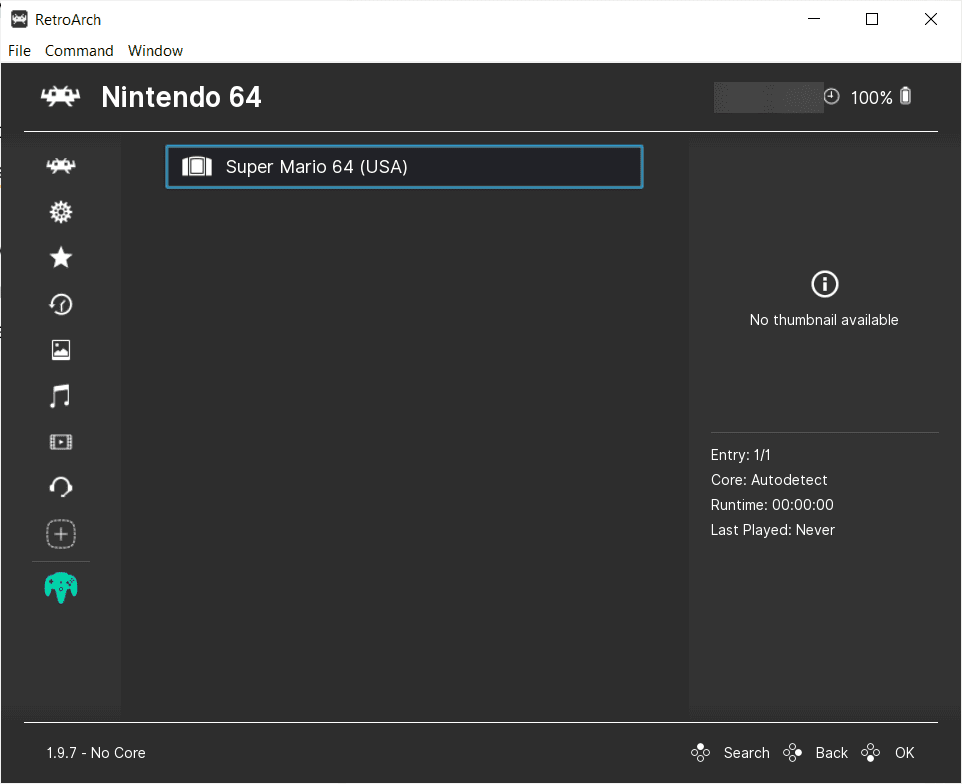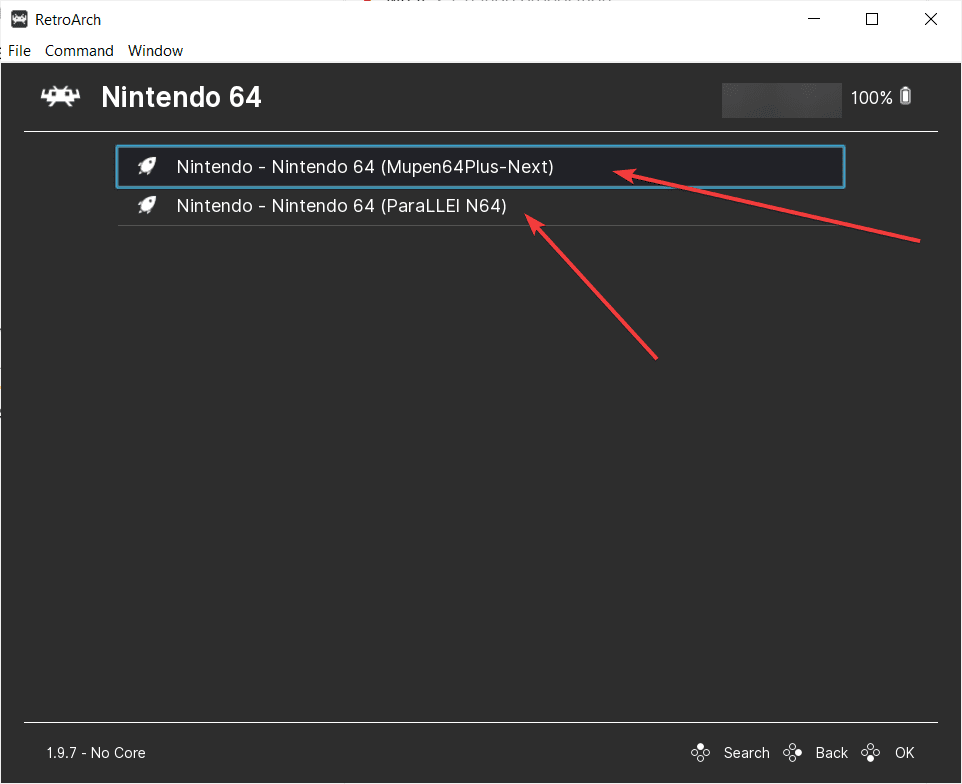 Once you have clicked on the game you want to play choose Run then pick an emulator or core as some games will only work on certain developer emulators if you find the game refuses to run just choose another emulator once you have clicked on Run.
Now the game will start and you can click the full screen in the top right-hand corner to make the game full screen.
Conclusion
That's it we hope you enjoyed the guide on how to setup retroarch on a windows pc or laptop if this has helped make sure you share this guide so others can follow.