So you are getting tired of all the apps such as Smart IPTV player and want to emulate the crisp and snappy stalker pro software panel with no Mag box well luckily for you we have put this guide together on how to setup STB emulator on your android device.
We must admit that the stb emulator is a fantastic emulation of an actual Mag box and works out better as you have a lot more options with an android tv box instead of the closed source firmware of a Mag box.
First things first you will need an android tv box, tablet or mobile phone. You need to go to the Google Play Store and search for STB emu then download it to your android based device and open it.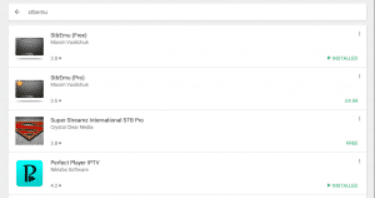 Once you have the app open you will need to go to the little 3 bar hamburger menu icon in the top left-hand corner of the screen and press ok to bring a drop-down menu down and then click on STB configuration.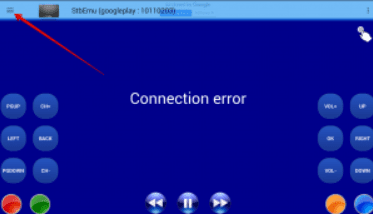 Halfway down the page, you will see the MAC address so you need to send us this address via email and we will activate it on our side for you instantly.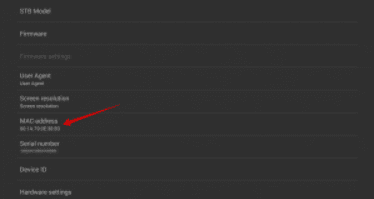 Now once we have activated the code which is very quick you will receive an email with our portal address which you will need to enter by following the below
Now click the back button on the remote and go to Profile name and call it Strong IPTV and press ok. Now go into the portal settings.
Ok for the portal settings you will need to click on the portal URL and enter the portal address which we supplied via the email once you bought an IPTV subscription from strongiptv.co.uk and supplied us with your MAC address by following the above.
Once you have entered the portal address we have sent you its time to press ok go back to the menu and press the back button twice on the remote to get back to the main blue screen which will say connection error but don'tworry you just need to press the little 3 line hamburger menu again and choose to reload portal.
Now once the portal has reloaded you will see all our IPTV channels and categories for you to choose from under the TV section.
You will also find all the video on demand movies under the Video club section. Plus if you go to the Account icon and press ok you will see when your IPTV subscription expires.
We hope this guide has helped you with setting up STBemu on your Android device and if it has please feel free to share it to help others.
The Mag boxes STBemu emulates Mag 250, Mag 254, Mag 257, and more.
See our new guide on How To Set Up Your Mag Box With A Portal URL Address
What Is STB Emulator
Stbemu is an application to mimic a mag box, so in essence an IPTV stalker clone which runs on Android devices to allow you to get all the IPTV streams from your IPTV provider while giving you a classy and quick navigational experience just like a real Mag box.
How To Stop The Advertisements in the Menu
If you are finding the adverts slightly annoying while browsing the menu you can buy STB emulator pro from the google play store which will update the app so you don't see any ads.