If you have been using IPTV for a while or are new to IPTV providers and their services you may have one day been happily getting ready to watch your favorite football team and invited some friends over then as soon as kick-off is about to happen BAM!! LIGHTS OUT! your screen goes black.
Want the best IPTV service then look no further than Strong IPTV as we have the knowledge of IPTV and we are one of the leading IPTV Providers around.
This now happens to most of the bigger IPTV providers around due to some new laws based in the UK and now some other countries which they can stop your internet connecting to your IPTV providers server while the live football match is on.
In this article, we will be showing you how to stop your isp from blocking IPTV.
Which Internet Service Providers (ISP) Block IPTV When Live Football Is On?
There are currently 7 internet providers (ISP) who are currently blocking many of the IPTV providers around the UK and these are:
Sky
Virgin Media
BT
TalkTalk
EE
Vodaphone
Plusnet
If you are with one of these internet providers then you will most likely get the ISP block.
There are normally 2 ways to get your IPTV working again the first way is the most common way which is to use a VPN and the second way is some very small IPTV providers maybe use Cloudflare as they have a small number of users so this will stop any ISP blocks on your IPTV providers side.
But we will jump into these 2 methods to unblock your IPTV when live sports are on in more detail soon.
Want to use an ADBLOCKER FOR YOUR FIRESTICK
Another tip is to join a not known internet provider (ISP) in the UK but they might still block in the future or simply just affiliate for one of the big 7 internet providers so that's why we quickly mention this way as it's not better than just getting VPN such as PureVPN.
Use A VPN To Stop Your Internet Provider (ISP) Blocking Your IPTV
As mentioned above every year more and more people are just using a VPN to permanently get around this issue. If you live outside the UK and have IPTV you do not have to worry about any ISP blocks as they are only with "the big 7 internet providers in the UK"
So as the years have gone on since there have been ISP blocks which have been from around the year 2019 many IPTV users have just opted to get a VPN provider on top of having IPTV to make sure they don't lose access to football matches when they are played live.
Check out How to Stop BT Blocking IPTV.
The best VPN to go with for this IPTV block is IP Varnish as they have the fastest VPN servers located in many countries around the world and have their own firestick and android based app you can use easily.
You can also click on the button below and you will save up to a MASSIVE 82% OFF this VPN.
Once you have purchased a VPN you simply need to just add it to your firestick, android device, or apple device from the app store on any of these devices and choose a VPN country and then go back to your IPTV then it will all work normally.
We have made a easy to follow article on How To Download And Install PureVPN On A Firestick so you can quickly get this set up and unblock the ISP IPTV block.
Using A IPTV Provider Who Uses Cloudflare To Get Around The ISP Block
This used to be a good way if your IPTV provider is small and still works now but most of the little IPTV providers have left leaving some of the bigger providers such as ourselves and others to give you better IPTV services.
Also not only are the IPTV providers small who can normally get around the ISP block with Cloudflare you also run the risk of them not having enough customers and not affording the expensive IPTV expenses it cost to run IPTV and they just close down and run off with your money as you may have witnessed this before.
See How To Allow IPTV Through BT Web Protect
Cloudflare is also noticing who are using their services to stream IPTV and are closing this down so this is why the number one fix for the IPTV block is to just use a VPN.
Also to main disadvantage to this is you will get buffering and freezing so its not worth using a provider who uses this method it's always best to get a cheap VPN that fixes everything.
The Advantages Of Using A VPN With IPTV
Apart from being able to watch all live sports, it the football where all your IPTV gets blocked if not using a VPN but the other advantage is to stop your internet provider (ISP) from bandwidth throttling.
See Why A VPN Is Needed With IPTV
Not only is it the football that gets blocked but now some of the box office boxing and who knows soon maybe the golf and F1 so it's time to get a VPN.
Wait, What? WTF is bandwidth throttling I hear you say. Well, bandwidth throttling is where during peak hours such as after 6 pm and on weekends your internet provider purposely slows down your internet due to a busy network.
See How To Get Vodafone IPTV Working Again.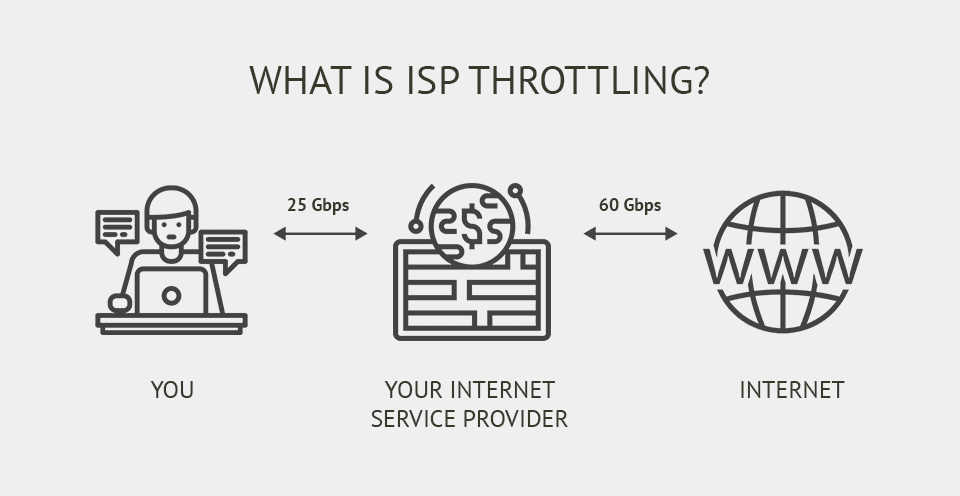 So they intentionally slow down your internet to avoid any network overheads from the users who stream a lot. This can be streaming IPTV, Netflix, Torrenting, and more.
See The Problems With NordVPN And IPTV.
Once they bandwidth throttle in peak times this can cause many issues when it comes to streaming your favorite content such as IPTV, Netflix as this will cause freezing and buffering and many times a lot of the freezes you may get with your IPTV provider can be down to your internet service provider (ISP) from bandwidth throttling the network.
To get around this you can use a VPN and this stops any bandwidth throttling. You also have the addition of never getting any sports blocked when using a VPN.
One last bonus with a VPN is you can use it across many devices you own and keep them secure and browse the web securely without any third parties knowing which sites you visit.
See How To Get IPTV Working On Your Wifi Connection.
A VPN also helps with torrenting and watching movies and tv shows online or on your firestick.
Hey, it's 2023 if you don't have a VPN yet then have you been living under a rock these past years?
Can I Use A VPN On All My IPTV Devices
Yes with most android based devices such as firesticks, fire TV, Nvidia Sheild, and most smart TVs you can simply download the PureVPN app from your app store and enter your VPN username and password.
See HOW TO INSTALL FOOTBALL PLUS 2 APK ON A FIRESTICK IN 2023
If you happen to be using a Zgemma box or a MAG box device you will need to either upgrade to a firestick which is better than these 2 devices put together due to everything else you can do with a firestick and the best IPTV app TiviMate which looks far better then the mag box UI.
But yes you will need to change your IPTV device or simply ask your IPTV provider do they have a way to beat the IPTV block on these devices, most likely they do you can ask us and we are sure we have a way for those of you using mag boxes and zgemmas.
See Whether You Can Get Netflix On IPTV Or Not.
But overall you will want to use a VPN as this will ensure you do not run into any IPTV problems with any of the IPTV providers out there.
You can also look to use a VPN router they are very good for you mag box and zgemma people if you don't have a firestick which by now you should.
To see more about getting a VPN router head over to Liberty Sheild and check their prices but for roughly the same price a firestick is far better.
If we could push every customer to get an Amazon firestick we would as they are hands down the best IPTV devices due to the IPTV apps you get and also the thousand of other cool things a firestick can do.
The Best Methods On How To Fix IPTV Freezing.
The Best VPN For The IPTV Block
There are many VPN providers and services out there we have been lucky enough to test them all and PureVPN comes out as the best VPN for IPTV blocks due to its pricing, quality, and amount of VPN servers they have, and great customer support team at hand.
The History Of The IPTV Block
Let's keep this short, the premier league and football clubs decided to ban 3 pm kicks off's showing on TV in the 60s which is called "THE 3PM BLACKOUT" as it stopped people from going to the games.
This was in the hope more people turned up to the football matches to watch them live in the stadium and helped with ticket sales and more.
But this didn't make everyone just jump off their sofa to go out and buy tickets, instead, the rise of satellite helped people to catch the games at 3 pm called "3 pm Kick Off" by using a large satellite dish.
This helped them reach other satellite providers and allowed football fans a way to watch their favorite football team when they wanted without buying tickets to the game.
See our latest article to see Is IPTV A VPN Or Not.
As Satellite phrased out in came IPTV which is bigger, stronger, and faster as it covers all the world and no dishes needed. But after a while of everything moving to IPTV a few years later, the premier league has stopped you from enjoying your favorite matches by blocking IPTV servers when the games are on.
Pffft you cant have nothing nowadays.
We answer the popular question Is IPTV Blocked In UK.
Final Thoughts
So yes when it comes to IPTV you are always best to use a VPN to avoid the ISP block especially when based in the UK due to nearly all the ISP blocking IPTV when live sports is on.
Check What Internet Speeds You Need For IPTV.
See Why You Should Use IPTV over any other streaming methods.
Do you have IPTV Blocked Issues With Your Router?