Xtream Editor also called XEEV Playlist Editor is a great IPTV M3U editor that gives you full control of your IPTV Bouquet layout so the channels and order of them. You can disable channels and categories that your IPTV provider gives you that you may not need.
If you want the best in IPTV and Video on Demand be sure to check out our IPTV by clicking here and be sure to have the best IPTV service around.
Not only does Xtream Editor give you full control of your IPTV bouquets so you can tweak the IPTV subscription for only the channels you want and need, but if your IPTV provider does not include any EPG (electronic program guide) or TV guide to understand it better then Xtream Editor will allow you to add in the TV guide for the channels of your choice.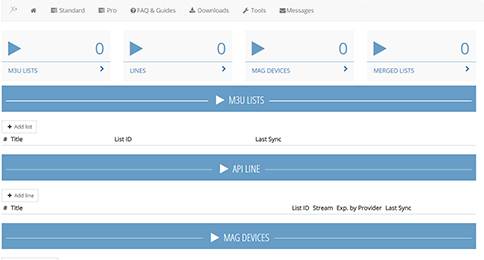 Also, Xtream Editor also has an ipk app which means you can use it across all enigma 2 satellite boxes such as Zgemma boxes and dreamboxes allowing you to turn the satellite box into an IPTV box very easily.
You can see our guide on how to install Xtream Editor on your zgemma here. Make sure to read the rest of this guide to see how to set up and use Xtream Editor.

Signing Up And Installing Xtream Editor or XEEV Playlist Editor
Well, first we will show you how you can change and manipulate your M3U file or M3U URL you get from your IPTV provider as this is another great function of using the editor.

What you will want to do is head other to Xtream editor website here https://xtream-editor.com/
You will see there is 2 versions of Xtream Editor a standard version and a pro version. We recommend the standard version unless you are running your own IPTV reselling service (see more here) then pro would be the one you need.
See how to install xtream iptv for your PC and Macbook and other iptv apps using a cool windows trick.
Most of you reading this will be needing the standard version editor to change channel order, delete channels and categories which your IPTV provider gives you as default.
If you were wondering what the difference is between the standard and pro versions of the editor then we have added their FAQ below explaining the differences.

What are the prices and features of Xtream Editor
Xeev Playlist editor formally Xtream Editor Standard costs 18.90CHF (swiss frank) per year which is roughly $22 or in GBP roughly £15 and this is for a year subscription so a great deal.
The features on the standard plan is all you need as an iptv user you get
12 months access to XEEV Playlist Editor

5 Playlists

Unlimited groups

Max. 50000 channels per list

Live-Update Link

EPG Source
The above plan is what 90% of you will need to get as this covers everything you need only if you are an IPTV provider or reseller get the Pro.
See our guide on How To Remove IPTV Channels
Xeev Playlist editor Pro which was formally Xtream Editor pro has a totally different pricing structure as it mainly runs off an API you can tie directly to your IPTV panel such as Xtream UI, Xtream codes etc.
The prices work in credits depending on how many lines (IPTV user subscriptions) you add and the length of time you add for the IPTV subscription. Here is the pricing below.
Trial 0 credits
3 months 1 credit
6 months 2 credits
12 months 3 credits
MAG Trial 0 credits
MAG 3 months 2 credits
MAG 6 months 4 credits
MAG 12 months 6 credits
Using XEEV Playlist Editor With Kodi
XEEV Playlist Editor or Xtream Editor as most of you now know it works great with Kodi its one of the best ways to put IPTV in Kodi if you still use Kodi.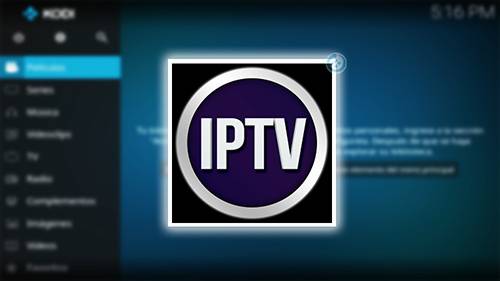 Normally when you put IPTV in Kodi most will use the M3U simple IPTV client that is built-in Kodi but this is ok if your provider has not that many channels or EPG but when your IPTV provider is big and have many channels and EPG this will freeze Kodi when the simple iptv plugin downloads the channels and EPG and crash Kodi or stall it for a long time.
So this is where Xtream Editor as they have their own Kodi plugin you can add into Kodi and it will work flawlessly and very fast giving you the best IPTV experience on Kodi unlike the Simple M3U client many of you are used to so if you are using Kodi its a no brainer to flip to XEEV Playlist Editor to get the best our of IPTV on Kodi.
If you are interested in the old way of adding IPTV to Kodi then we have a guide here you can see but again we now recommend xtream editor over the old way.
Conclusion
We highly recommend using Xtream editor especially if you want full control over the M3U or Mag line you get from your IPTV provider this is the perfect M3U editor and Zgemma IPTV app you could ask for. We hope you enjoyed our guide on What is Xtream Editor now called XEEV Playlist Editor. If you did don't forget to give this guide a share.