If you have ever wanted to use your laptop or PC to watch IPTV while you're on the move or prefer VLC quick and slick interface then follow our guide on how to watch IPTV on VLC player.
First, you might be asking why would I want to watch IPTV on VLC well this is because VideoLan's VLC media player is one of the best media players for Windows PC, apple macs, Linux, android and apart from having so much support for multi-devices it's also fast and easy to use.
1. If you don't already own VLC then go to their download page here https://www.videolan.org/vlc/index.html and download the lightweight but powerful media player

2. Once you have downloaded VLC player just install it it's very straight forward to install.
3. Now open the VLC application and at the top left-hand corner click on Media and then choose Open Network Stream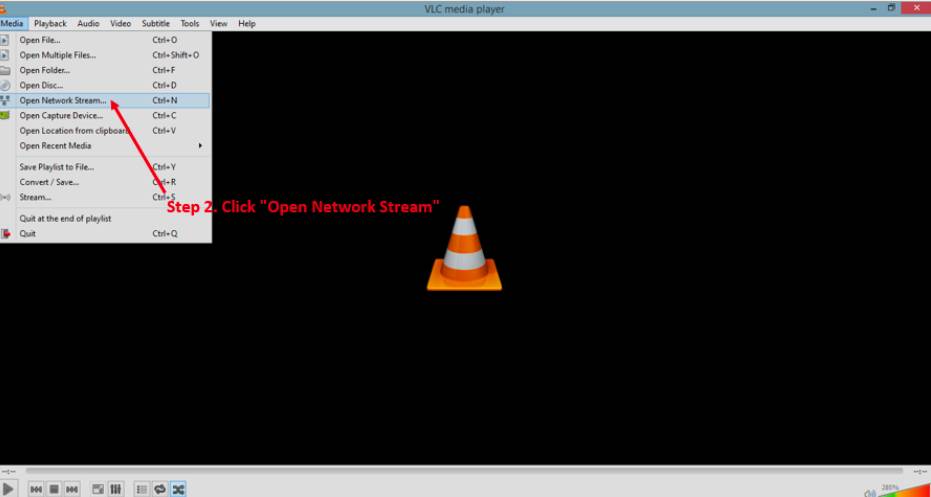 4. The next step is to enter your M3U URL you got from your provider into the box then click play

Notice: If you do not have an IPTV subscription or your current provider does not give you the M3U URL then you can get a great IPTV subscription from us by clicking the link https://iwsssgyepq.onrocket.site/buy-best-quality-iptv-provider-2/ and you will receive your M3U link instantly to your email address
5. After you have clicked on play depending on how many IPTV channels your provider us this can take around 20 seconds to show all the channels.
See how to Fix Your Input Cant Be Opened Error On VLC Media Player (IPTV).
Now, that's it you can scroll down through the channels and just click on a channel to open it and click on the playing video to make the IPTV channel full screen.
We suggest you search for channels using the search bar in the top right-hand corner of the screen as this will make your life a lot easier than scrolling through thousands of channels.

See more information on Kemo IPTV Provider
How do I open an m3u8 file?
Sometimes your IPTV provider can give you a file instead of an M3U URL this file is called an m3u8 file or M3U.
See Whether VLC Media Player Is Good For IPTV.
To open it simply download the file to a safe and easily accessible place such as your desktop or documents folder then open VLC media player and simply drag and drop the m3u8 or m3u file anywhere within the VLC application window and it will auto open the M3U playlist.
You can also see our guide on how to create your own M3U IPTV playlist easily
If you have an android device then you can check our guide on how to set up your android box with our IPTV app.